In the first week of November, when most of the country was focused on red states and blue states, Thomas Klein was reflecting on something else.
"For everyone out there suffering through the year 2020, with the daily stress of COVID 19 and the current political unrest dealing with the current Presidential Election, please keep reading and I will tell you what Presidential Election Day means to me," the attorney from Wahoo wrote in a Facebook post.
Thomas went on to share the story of his corneal transplant and the gratitude he feels to the 16-year-old Iowa girl, who 24 years earlier on election day, gave him the gift of sight.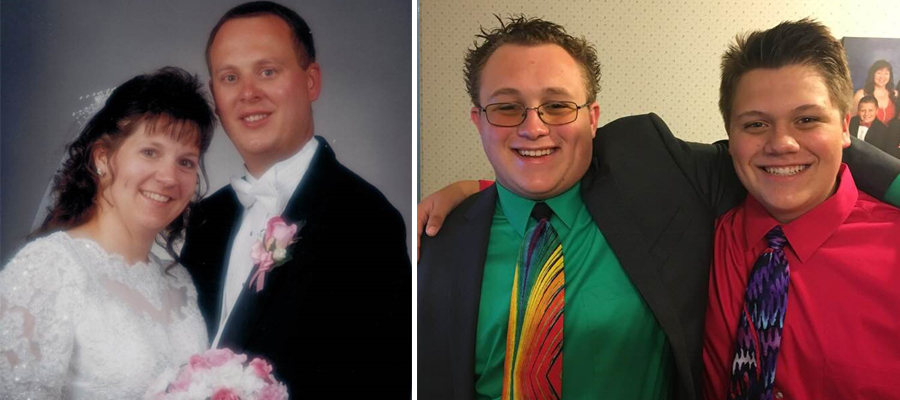 At age 13, Thomas was diagnosed with keratoconus. The disease causes the cornea — the clear covering at the front of the eye — to thin and lose its shape.
"Corneas are usually round, billiard ball-shaped," said Thomas. "Mine looked more like the pointed end of a football."
Although Thomas suffered from keratoconus in both eyes, the disease progressed much more quickly in his right eye. Fortunately, specialty contact lenses would temporarily correct the blurriness and distorted vision caused by the disease.
His ophthalmologist estimated that the contacts would get him by for three to four years before he would need a corneal transplant. To everyone's surprise, Thomas graduated high school, college and even law school before the contacts would no longer fit the shape of his eye and the transplant was inevitable.
The day of his surgery, Thomas and his parents traveled to West Des Moines, Iowa, for the procedure.
"I'm going to do the surgery over my lunch hour," Thomas recalls the surgeon casually telling him and his family.
In the hour that others might run an errand or grab a bite to eat with a friend, Thomas' surgeon would remove his damaged cornea, replace it with that of his donor's, and secure it with 130 tiny stiches, eventually restoring his vision to 20/20.
And less than two hours later, Thomas would be at the mall eating a Whopper.
That lunch hour, and his donor's decision to give the gift of life and sight to others, has had a profound impact on Thomas.
He got married and has two sons. He continues to practice law, ride a motorcycle and play hockey in his spare time.
"I try to take nothing I do for granted in terms of what I get to see," said Thomas. "Little things like getting to play catch with my kid is a really big deal to me. I mean I thoroughly soak in every minute I get to do something like that."
The generosity of his donor, and others like her, are what Thomas says define our country.
"I would contend that it is not the people running for office or our elected officials that make America great. To the contrary, what makes America great are the every day citizens who routinely do unselfish and amazing things," he said in his 2020 election Facebook post.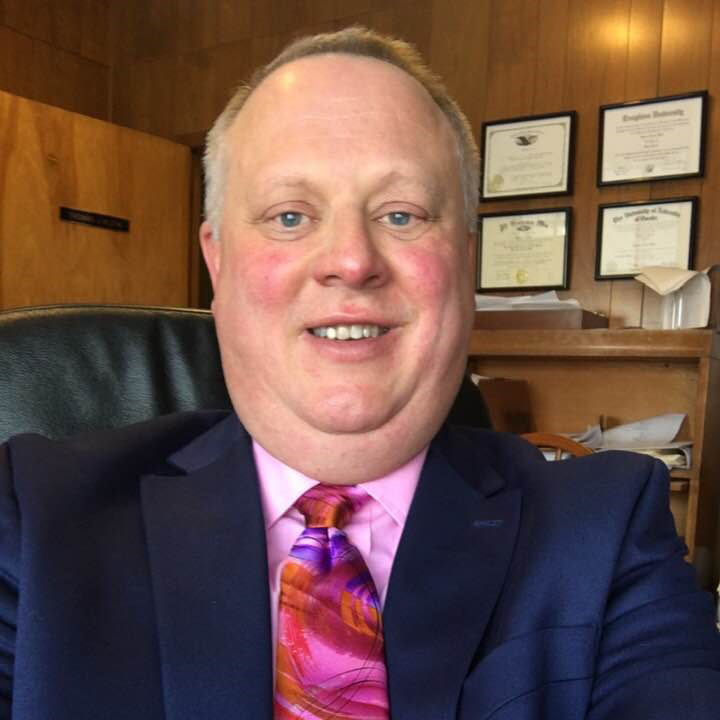 "What makes America great are farm neighbors joining together to harvest the corn for a sick neighbor. What makes America great is a person anonymously buying groceries for a neighbor who lost their job due to COVID. What makes America great is the 16 year old kid who shovels snow off the driveway for the 80 year old neighbor lady. What makes America great is an 18 year old kid and NICU graduate cooking a meal for parents with children in the NICU. What makes America great is the 16 year old girl who took the time and effort to elect to be an organ and tissue donor to help numerous people in need of organ and tissue transplants."
Thomas says he tries to live every day of his life as a celebration to his donor.
"I try to think of all the things in her life that she never got to do. So then things that occur in my life, I try to celebrate, I try to make a big deal about. And I honestly feel like her presence is with me when those things happen," he said.
Thomas also tries to honor his donor by doing something to help others every day.
That might mean helping a young mother with a stroller get through the door, giving blood or providing legal advice to someone in need.
"If all of us make small little changes in some way," he said, "then by default, everything gets better."
Corneal donation can give the gift of sight to two people like Thomas. To help others live their dreams, watch the sunrise and see their loved ones smile,
register as a donor
.