Sam Wallman
Sam was the most creative and adventurous yet tender-hearted silly boy! He admired and had the closest bond with his 11-year-old brother. He loved and gave the best snuggles to his baby sister. Sam was a sweet, cuddly momma's boy, and was always up for an outdoor adventure with his dad.
Sam was always happy and full of energy, he lit up the room with his contagious smile and silly jokes.
Sam was a stereotypical boy and loved all things outdoors from playing in the dirt to collecting sticks and bugs that he would proudly show everyone. Sam also liked being creative and thrived as an artist  making pictures and gifts for his friends, family, and teachers and decorating our driveway with chalk whenever he could.  While Sam's life was cut short, he lived an amazing 7 years full of experiences.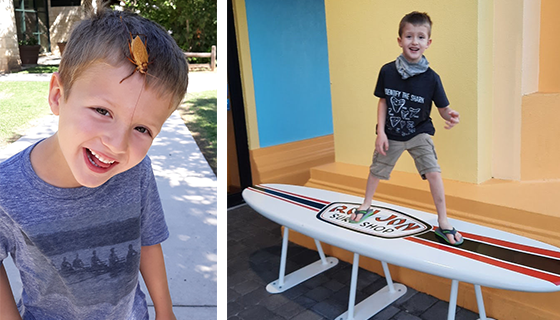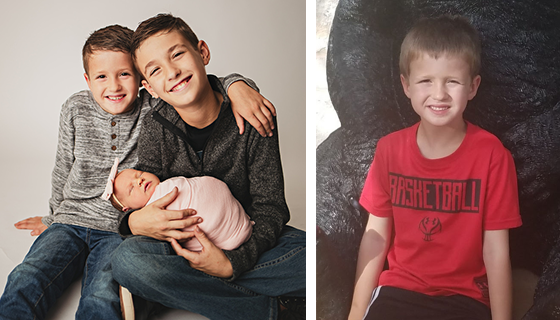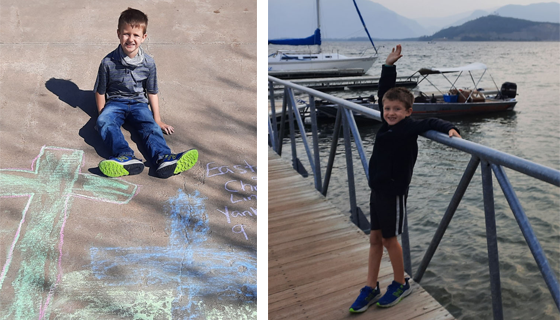 On February 4, 2022, Sam suffered from a ruptured AVM and was life flighted to Children's Hospital. We did everything we could, but the next morning we were told Sam's injury was not survivable.
In order to find some hope in this horrible tragedy we decided to give the gift of life through the donation of Sam's organs. So far Sam has directly impacted the lives of five people, in them his legacy will live on. Sam is our real-life hero and a hero to many other families. He will always live on as our 7-year-old super hero!
We love you more than anything, Mom and Dad!