Ryan Post
"To the world you may be one person. But to one person you may be the world."
– Dr. Seuss
There is no better quote to sum up Ryan and the way she lived her life. Ryan made sure she was a friend to everyone and anyone. She was able to see the best in them and make sure they could see it too. From welcoming new friends at school to helping cheer teammates learn new stunts. Ryan was always there for you. She never gave up and she always put her heart in to whatever she did.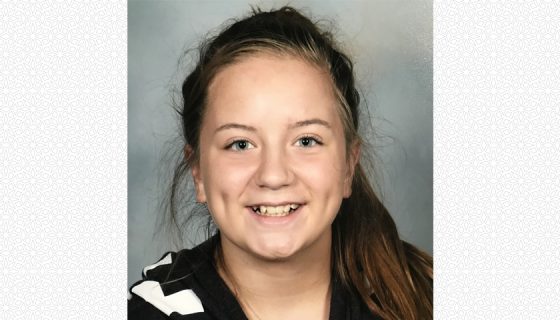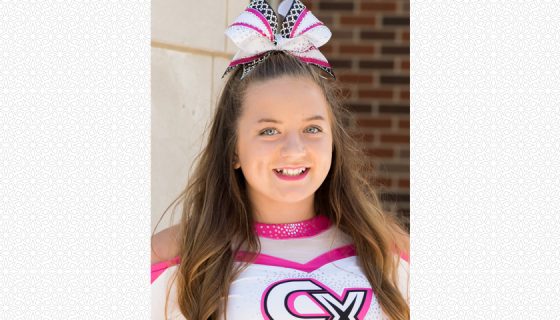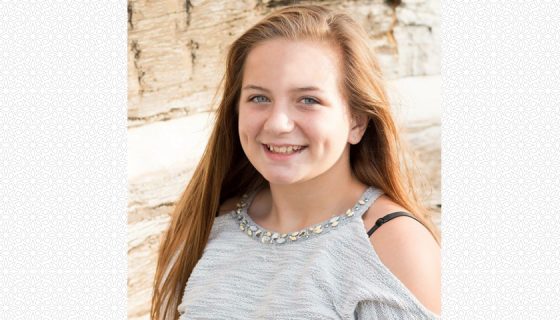 Ryan was 13 years old. She was a dedicated cheerleader, daughter, sister, niece, granddaughter and friend. Ryan took on the world with wide eyes and a big smile. There was nothing that could stand in her way or deter her from something new and challenging. She loved her little one-year-old brother more than anything and was always eager to play with him. She looked up to her two older sisters and was a great role model for her younger sister. Ryan excelled at competitive cheer and was always there for her teammates. Cheer Xpress was her second family for five years. She was an amazing girl who loved life. She was bubbly, fun and smart with a bright future. Her laugh was contagious for its awkwardness, and her dimples would melt your heart.
"Ryan didn't just light up a room. She lit up the world just by being alive."
On October 25, 2017, there had been an accident down the road from Ryan's school. Due to the road being a very rural road with two lanes and no shoulders it caused dozens of cars to become backed up a mile. Ryan's older sister was driving that day along with a high school friend. They had just left the school parking lot and came over a hill. The car had stopped just in time to tap a car in front of her. Unfortunately, the next car that came over the hill was not as lucky and slammed in to her car. Ryan was crushed in the back seat and died on impact.
During this grim time, we knew that we could not let her life be for nothing and agreed to organ donation. Ryan spent her whole life trying to improve the lives of everyone around her. We knew she would want us to continue that on for her with her gifts of organ donation. With the most selfless gift, she was able to save five lives.
We love you very much Dimples.
– Mom & Dad