Micah was unique from the day she was born. She had a sweet yet silly personality growing up which made us all laugh.
"As she grew older into middle and high school age she became someone who was simple and down-to-earth, who listened to others and gave everyone a fair chance, though also opinionated and tough at times!"
We all loved her greatly — me, her dad, her older brother Jeremy, her family and her friends.
The story around Micah's death is one that I always want to be remembered. It is a story that shows God's amazing love even in the most heartbreaking circumstances of life. It is a story about loss, but it is also a story about hope.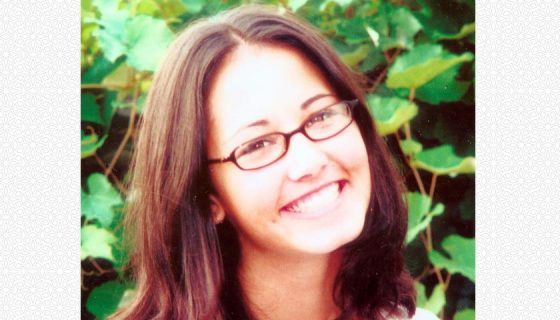 Twelve years ago in July of 2004 my husband and I left from Seattle for a cruise of a lifetime to Alaska. On the first night we met our eight table mates at dinner. Before the main course was served, one of the men at our table, Mike, asked everyone to hold hands and say a prayer. We didn't get to talk that much to Mike and his wife, Elsie, until the next night, when we ended up talking after dinner had ended.
They told us about their prison ministry in New Mexico as we shared with them about our lives; about my husband searching for a new purpose in his work life. We told them about our two children, that Jeremy was twenty-one and Micah was eighteen. We asked them to especially keep our daughter in their prayers because she had just graduated early from high school and had moved to Alliance, a small town in Nebraska, where my husband's family lives. We told them that Micah now had her own apartment and was trying to figure out what to do next with her life. I guess that was the point at which we realized that God had put us at the same table as Mike and Elsie for a reason. Mike told us that they were originally scheduled to go on a Christian cruise, but they felt the Lord leading them to our ship, the Oosterdam. They decided to follow God's prompting and just asked God to put them at a table with people who needed them. "I think you're the reason God put us here on this cruise," said Mike. I was surprised by what he said, but I figured that we had the rest of the week to learn the deeper reason.
The night ended, and we went to our staterooms. I fell asleep but woke again at 1:00 a.m. as the phone rang. It was my husband's brother from Nebraska. Micah had been in a car accident, and they were flying her to the medical center in Scottsbluff. Her heart had already stopped once. We ran down to the main office and began the process of getting off the ship. We had just left Juneau and were on our way to the next port. Almost immediately after we received the phone call, my husband asked the staff to please find Mike and Elsie. We knew nothing about them other than their first names and dinner table number. The staff found them, and when Elsie got to us, she was crying. "Now I know why the Lord wanted us to be on this ship," she said. We were so grateful that they both stayed with us and prayed while we desperately tried to get off the ship.
The staff wouldn't wake the captain until morning, so we had to go all night until the morning for help. At 9 am we were finally able to get a fishing boat to help us. It paused just long enough for us to climb down a rope ladder and get on board, and then it took us to Yakutat, Alaska. From there we got on an Alaska Airlines jet to Anchorage, and while we were on the plane, we were given a snack tray. Neither of us felt like eating, but we could not help but notice that on the tray was a little card from the airlines with a picture of a sunset and the verse "Give thanks to the Lord, for he is good; his love endures forever" (Psalm 107:1). I just looked at my husband, knowing God was speaking to us.
Love you always,
Mom, Dad & Jeremy