Laura Harrington-Criger is truly a walking, talking miracle.
She recently celebrated one-year post-liver transplant on July 22; but the process getting there was less than easy.
Laura is a petite, Irish-Catholic "lean, mean, talking machine."
Never a drinker or IV drug user, Laura found herself battling hepatitis B and C after her first marriage ended tragically.
Her husband, unknowingly to Laura, had become a heroin addict after his father died. He had been using for more than a year before Laura figured out something was dreadfully wrong.
She desperately tried to save her husband, but her efforts failed. She then knew her only hope was to save herself and her son.
Years after her divorce she learned of the hepatitis.
In 2015, Laura was working and became quite ill with bacterial pneumonia. It was then the doctors discovered her liver failure.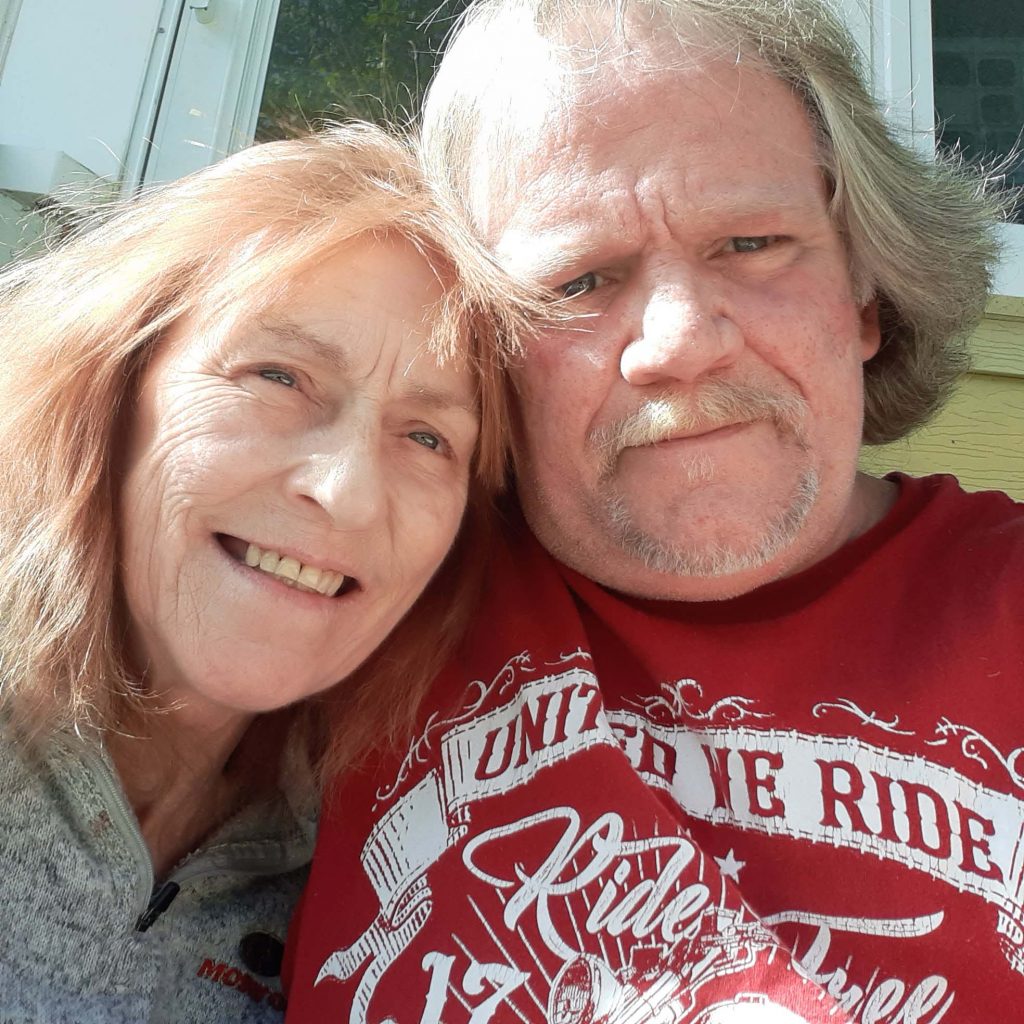 Laura and her now-husband, Tom. 
Congenital defects along with the untreated hepatitis and autoimmune disorders had led to significant scarring of Laura's liver.
She then started the long and tiring process of getting listed for a transplant.
Her small size added to the difficulty of getting a transplant.
Doctors told Laura she would need to gain 30 pounds before her surgery, a weight she didn't even reach when she was pregnant.
When surgeons were finally able to perform the transplant and remove the liver, they told her current loving and spoiling husband, Tom, Laura was within two to three weeks of death.
Because of Laura's petite size, she was also a rare recipient of a split liver via deceased donation. The other portion of the donor's liver went to a young child.
Laura has spoken and corresponded with her donor family and hopes they know how grateful she is.
"Every day brings so much joy," Laura said. "I am blessed beyond measure."
Now Laura hopes to pay it forward as a Live On Nebraska Ambassador.
"I want to educate others or be a hand in the darkness for someone to let you know you're not alone," Laura said. "I'm alive because of my donor, and the least I can do is share my story."