Justice came to visit this earth on October 26, 2017. She weighed 6lbs and was 19in long. She was everything we could have hoped for and more. She was perfect.
Her biggest fan was her older sister Alexxa. They were 5 years and 11 days apart. She insisted on helping with everything — diaper changes, feeding, and bath time. Bath time in the sink was both their favorite time spent together. There would be water and soap bubbles everywhere. Alexxa loved giving Justice bubble hair — she thought it was so silly.
As Justice got older, she grew more beautiful every day. There was always something amazing about the way she would look at you with her gorgeous blue eyes. It is one of the things we will always remember.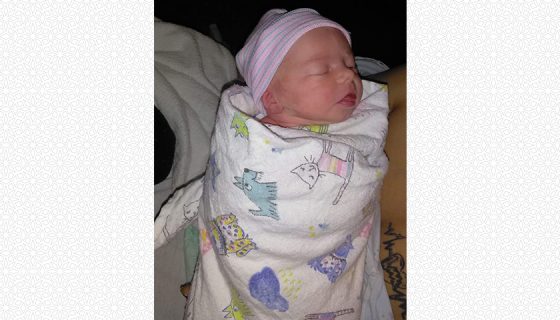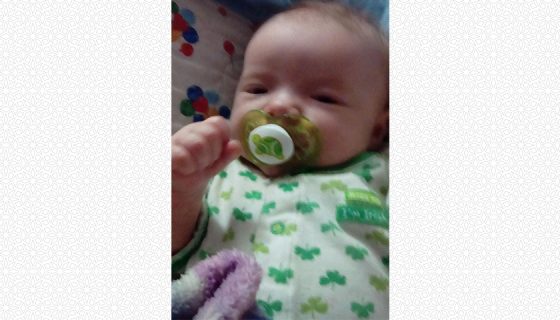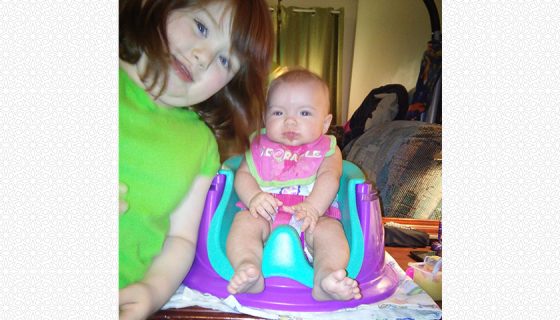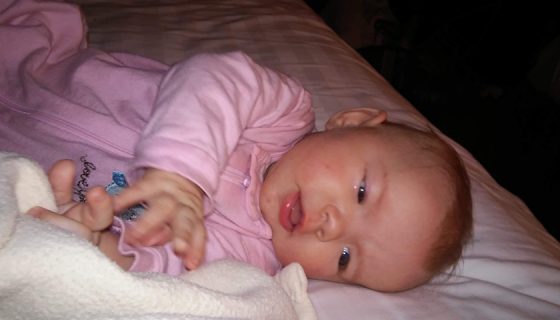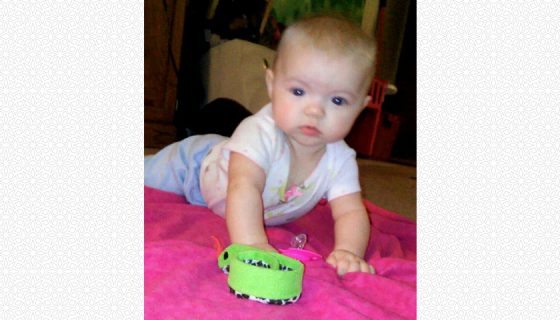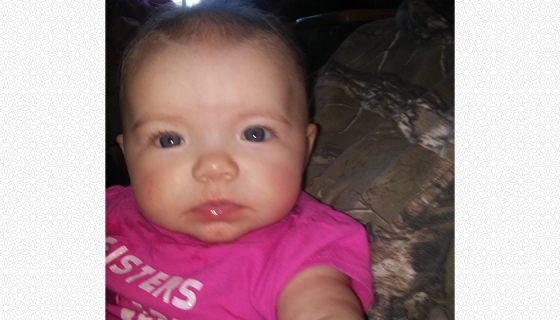 Justice earned her wings on March 17, 2018, due to SIDS. Even though we had not accepted and/or understood why Justice had to go so soon, we knew organ donation was the right thing to do. Knowing that our beautiful daughter could still make a difference is by far the best feeling ever.
Four of her organs were donated. We were told that she is a special donor because it was very rare that 3 organs (kidney, intestines, pancreas) were a perfect match to one 3-month-old boy. Justice's heart was also donated to a 6-month-old boy. The recipient's family since then has contacted us. We are beyond joyful and happy that he is now back at home with his older brother and family, healing and living life to the fullest. And we hope to one day soon meet them.
This experience has impacted our family in so many ways. It has been especially hard for her sister Alexxa, as she was only 5 years old. The pain and the emptiness we feel is indescribable and will forever be with us. But we are also grateful beyond explanation that Justice is someone's hero and has made a huge impact on many lives not just the recipients but the family as well.
Justice only got to spend five short months with us, but they were the best times and I am thankful. I know she will be forever taken care of by her aunt in heaven as well as her great-grandma and many others until we meet again.
        Her Song
 She is in the sun,
 The wind, The rain
   She is in the air
  You breathe with
Every breath you take
 She sings a song
Of hope and cheer
There's no more pain
     No more fear
You'll see her in the
     Clouds above
  Hear her whisper
    Words of love
 You'll be together
     Before long
Until then listen for
         Her Song!
Forever in our hearts,
Mom/Dad & Alexxa