Before Joan Munn Hopkins received a double-lung transplant three-and-a-half years ago, a typical day meant staying at home, reading and sewing.
She struggled to carry groceries, bring laundry up from the basement, and she even had to calculate how long she'd be out of the house to ensure her oxygen tanks wouldn't run out.
"I would go through a tank about the size of a scuba tank in about an hour depending on how much walking I was doing," Joan said.
She also worried about the amount of oxygen tanks in her trunk when she did venture outside, especially regarding the possibility of getting rear-ended.
At that time, her two oldest grandchildren were growing to be toddlers, and she struggled to keep up with them if they took off running.
"I wasn't much help as a grandma," Joan remembers, "and it got to the point where I couldn't do housework. My husband was doing all the laundry, cooking, shopping…and it was more and more dangerous to go out by myself."
Joan moved to Kearney at the beginning of her career and raised her and her husband's children there. She has lived in Grand Island since 2005. She practiced law for 15 years and then received a master's in psychology and worked in the mental health field. She has two children and four grandchildren.
She received her double-lung transplant when she was 60 years old.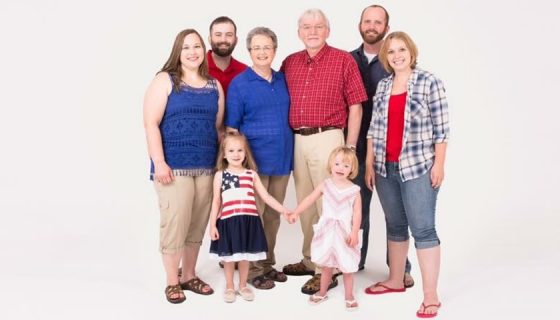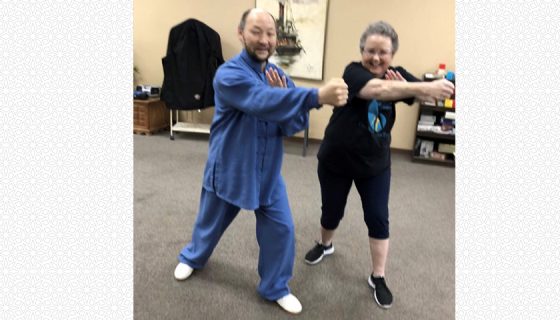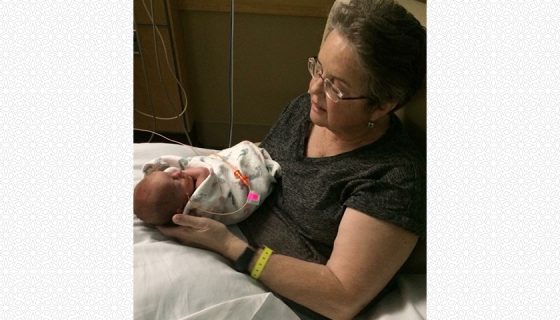 Joan was diagnosed in 2004 with hypersensitivity pneumonitis. The disease causes alveoli in the lungs to inflame when dust is inhaled, and it also causes scarring. Those affected are generally exposed to the dust at work.
That was the case for Joan, too, who said she doesn't know how long before 2004 she was suffering from the disease.
By the time she was diagnosed, the disease was at a chronic and progressive stage. She needed the transplant in order to survive.
But her road to transplant wasn't that simple.
Just three years after her hypersensitivity pneumonitis diagnosis, Joan was diagnosed with bilateral breast cancer.
She went through treatment and recovered, but she had to be cancer-free for five years to be listed for the lung transplant.
Two years into that five-year wait, she was diagnosed with melanoma. That pushed her back another five years waiting to get listed for the lungs.
She was turned down at two transplant centers because of her previous cancer history.
"It's really crushing to be turned down — it takes your breath away," Joan said. "I was prepared as best I could be that I wasn't 20 years old anymore and that the older I got, the more dependent I was on the transplant team. I just kept trying because I had everything to gain and nothing to lose."
One of Joan's friend was turned away by eight different transplant centers, but she encourages others that being turned away doesn't mean they're at the end of the road.
"Every transplant staff has their area of interest where they're comfortable proceeding, and it may mean that you need to check into a different program that has more experience in your particular area," she said.
When Joan was finally listed, she corresponded a lot with Nebraska Medicine but was listed in Minneapolis because lung transplants were not available in Omaha at that time.
She received her new lungs July 10, 2015.
"Five people are alive who wouldn't be because of her donation, and I find that incredibly moving."
Joan and her donor's mother have corresponded since the transplant and continue to do so periodically.
Joan knows her donor had two teenage daughters and that her donor's mother still grieves her loss.
"I don't go back to Minneapolis often, but I always think about them when I go for my checkups," Joan said. "Five people are alive who wouldn't be because of her donation, and I find that incredibly moving. It's not easy for the donor family, and I honor and respect that very much."