Eileen (Pfeifer) McDermitt
Our Sister Eileen,
She had many many friends, and enjoyed going to musicals, concerts, plays, etc. She was a member of the Lied Center for Performing Arts in Lincoln. She loved Husker football 🏈 and volleyball 🏐, you knew not to call her when there was a game on 😀. She obviously liked being entertained!
She took a lot of pride in her home, both the inside and outside. She loved to decorate and everything was so well done and so pretty. She especially liked to decorate for holidays!
Eileen was an awesome sister. She helped take care of us when we were young, as mom had her hands full of course with having 14 kids. She would take us to different places and we were always excited when we got to ride in her Mustang or stay overnight in her apartment.
During tight financial times for our parents, for Christmas she often helped out by buying our gifts so we didn't go without.  She enjoyed hosting parties and having people over for a good home cooked meal.
She taught us etiquette, or tried to 🤣. She taught us to be good people and to respect our elders (as did our parents).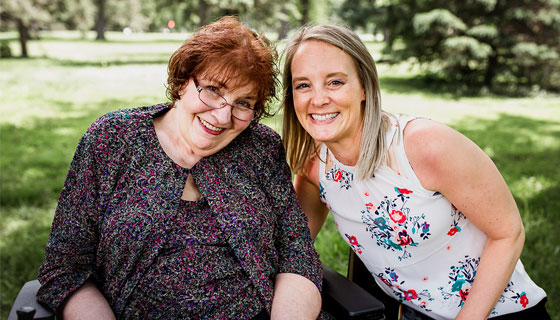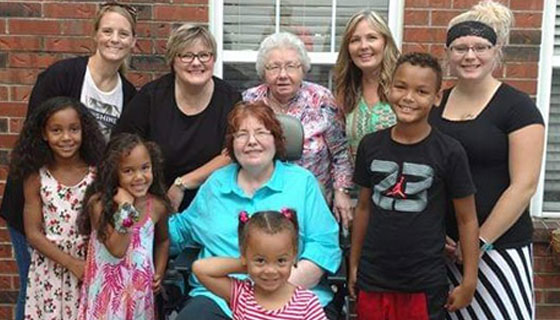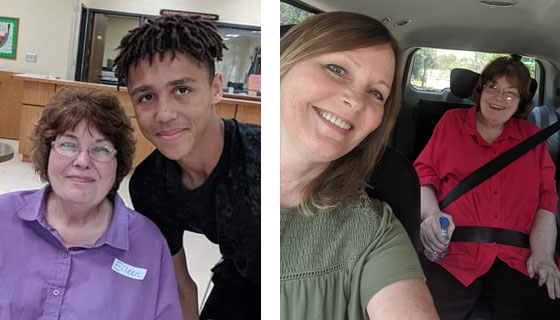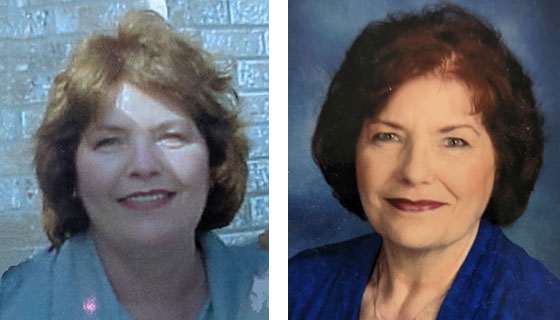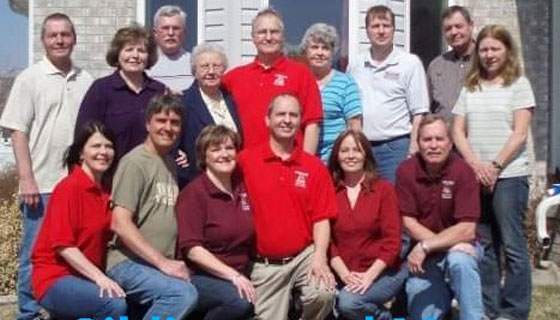 She was always there for anyone who needed her. She loved her family. She enjoyed making home made Christmas ornaments for her nieces and nephews over the years and enjoyed making our family Christmas party special.
Eileen was a devout Catholic – loved The Lord and our Blessed Virgin Mary. Attending mass was something she looked forward to and enjoyed very much and she loved to sing at mass, she should've become a choir member! She had a beautiful voice and if you were lucky she called and sang happy birthday to you! (Still have her singing to me on my voicemail ♥️)
One of her final wishes was to see The Cathedral one last time and attend mass there – unfortunately she didn't get to go to mass but she did visit. The wish to visit was granted by a kind soul at Sumner Place, so along with her sisters Shirley and Chris she was taken to The Cathedral where she was overcome with emotion for the place she loved. It was such a special time to have spent with her. Eileen and I spent several Sundays together attending mass, it was special for both of us. The services leading up to Easter Sunday, attending them with her, is one thing I will forever cherish! It was a special 'something' we shared and discussed.
She had a good laugh, loved to laugh…
She had a beautiful smile and smiling eyes along with her spirit, she had a way of drawing you in. Not everyone has 'that special something' but, Eileen did.
She was her own advocate when it came to her health. She noticed something about herself was 'off' and proceeded to find out what was happening. PSP, was the diagnosis she came home from The Mayo Clinic with. She took the onset of PSP in stride and prepared herself the best she could, losing her footing, falling, not being able to drive, not being able to walk, moving to an assisted living home, moving into a skilled nursing home, losing her coordination, the use of her arms and hands, speech impairment…
All she ever asked for was patience and understanding! Treat her with the dignity she deserved!!
She has been on the donor list for many, many years and after her diagnosis she requested that whatever she can donate she would still love to do so.
As she approached her final days she said she was at peace – she said so, she was ready for the celebration of her arrival into heaven by The Lord, her parents and other loved ones! The welcome celebration is happening and it is GRAND!!
We love you Big Sis!
Written by her two youngest sisters – Linda Mulder & Chris Limmer