Easton DeJong
In April 2013, I was 23 weeks pregnant. We had what we thought was just another normal ultrasound. We waited for our doctor to come into the room and said our baby had no kidneys and no bladder and that in cases like this the baby will not survive. He told us that our best option would be to abort. We were devastated. With this being our first baby, we had no idea what to do or what to expect.
We decided we did not want to abort. Our baby still had a heartbeat and we were not going to take that away. At that time, I was working at a daycare, and taking care of the babies was way too hard for me. I just held them and cried and prayed I would be able to hold my own baby one day. I ended up leaving my job and a few weeks later was put on bed rest to try and make sure the baby didn't come any sooner than they thought he would.
I canceled my baby shower because I didn't know what was going to happen. If my baby didn't make it, I didn't want to have all this baby stuff around to remind me about the baby we would have brought home. I also didn't want to be around people. I didn't want people asking me about the baby because I didn't know how to answer.
On June 21, 2013 I was admitted to the hospital because my water was leaking. They put me on magnesium to help stop the contractions. They wanted me to hopefully wait until I was 34 weeks before the baby came. During that time being on magnesium I remember having different people come in talking about funeral arrangements and what would happen if the baby didn't make it. My heart was just shattered. I really thought I was going to leave the hospital empty handed.
After 48 hours (June 23) of being on Magnesium they must take you off. The doctor came to check me and said I was 3cm and he felt the babies bottom, so down for emergency C-section we went. Not even 15 minutes after being taken off magnesium our baby was out.
I prayed to hear crying and all the sudden my baby cried. My doctor lifted him up over the curtain so I could see him and then they took him away.
They wheeled me back into recovery and then they told me that Children's Hospital transport team was already there to take the baby. They wheeled me upstairs pretty quickly so I could actually see him before taking him away. I saw the most beautiful baby boy with an IV in his head and I just prayed he would be OK. I had never felt so much love before than I did that very moment.
After two days in the hospital after he was born, they let me leave so I could go see my baby boy, Easton Michael, in the NICU at Children's. I remember going up there and just thinking everything was OK and that he must be healthy since he was alive. I saw him for the first time, and he had a colostomy bag. His kidney seemed to be good and he was also urinating.
After three weeks in the NICU Easton's potassium became very high and we thought we were going to lose him. They ended up placing a peritoneal dialysis catheter that ran continuously for 24 hours and his numbers miraculously became stable. He didn't need dialysis at that point anymore.
Another three weeks went by in the NICU and we really just needed him to grow and work on drinking his bottles in order to go home. We finally had a discharge date and we were so thrilled to take our baby home. I remember the doctor at that time explaining to me how important it was for Easton to continue to drink all of his bottles every three hours and get his medicine every four hours. If he started to become more sleepy and not interested in drinking we needed to bring him in ASAP.
Easton went home with his colostomy bag and his peritoneal dialysis catheter even though it wasn't being used. The days and nights were so long, but he made it so worth it. We had to do lab work every Friday to keep a close eye on his kidney. We enjoyed every day at home and tried to live life as normal as possible.
Two months went by and I started to notice Easton was becoming more sleepy and also wasn't wanting to drink very much. I remember people telling me, "Babies just sleep," but in the back of my mind I couldn't help but think what the doctor had kept telling me. I made an appointment right away with his pediatrician. Even though we just had lab work done the day before, I wanted to be sure he was OK.
He checked him over and said he looked really good but wanted to see his lab work from the day before. He let us know that his labs looked awful, but he didn't believe they were accurate just because of how well Easton looked. He ordered more lab work and told us to go redo them and go home because he expected they would be just fine. As soon as we got home, we received a phone call from him saying that his labs were still awful and that we needed to get to Children's ASAP as they were getting a room ready to admit him.
We were so terrified. We had no idea what to expect. Turns out Easton was now in stage 5 kidney failure and they needed to start dialysis ASAP. We practically lived at Children's from that moment on. He was getting infection after infection in his dialysis catheter and finally switched to hemodialysis where we seemed to be home a little more. We were able to do outpatient hemodialysis in the PICU at Nebraska Medicine.
During this time Easton went through surgery for his tethered spinal cord, for a urostomy due to his bladder only being 1cm big and deformed. We also learned that Easton did have two kidneys, but they were conjoined in his pelvic area and very deformed (they called them horseshoe kidneys). He also kept losing his catheters due to infections, so he kept having surgery after surgery for new catheters.
He would spend four hours hooked up to dialysis 3-4 times a week. Most of the time he would just cry and cry and other days he was a happy little baby. As I would watch the dialysis machine clean my baby's blood, I always wondered why he had to go through this. I still will never understand, but I am so very thankful for that dialysis machine and the amazing kidney doctors we have.
Easton had a goal weight of 22lbs before they could start the process of transplantation. We were so close for months and we finally hit it. I went through the first few steps to be his living donor and was told I most likely wouldn't be able to live a healthy life with just one kidney, so I could not donate. I wanted to save my baby more than anything, so that really hurt. The next best thing, though, was that Easton's dad was a PERFECT match. We couldn't believe it and we were so happy.
We picked a date and surprised our whole family on the day we threw Easton his early second birthday party. On May 19, 2014, about a month before Easton turned 2 years old, is the day Brenden saved our son's life.
It was a very scary and emotional experience. Easton was kept sedated and on the breathing tube for a couple weeks, and that was so hard to see. It took his dad about a week before he started feeling like himself again. Easton spent about 1.5 months in the hospital for the transplant when I have seen other kids only spend about a week or two. Easton is a little medical mystery as his doctors always say, and he always keep them guessing and on their toes.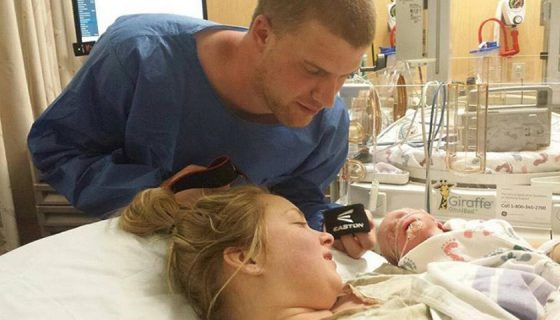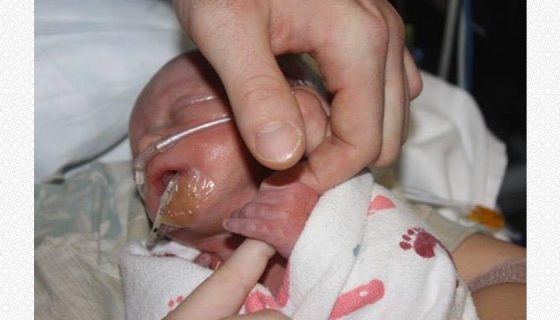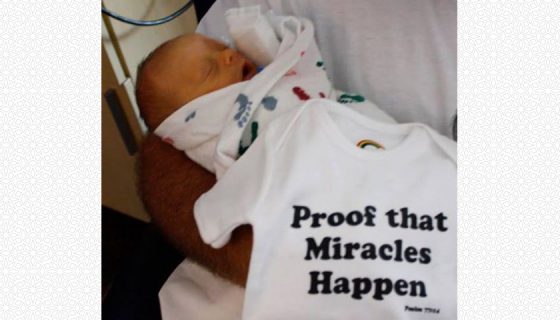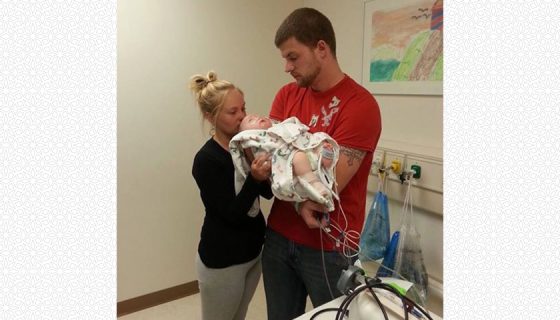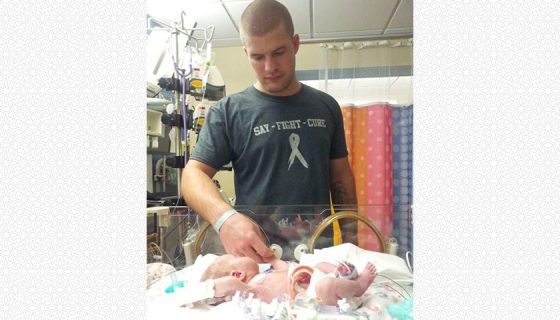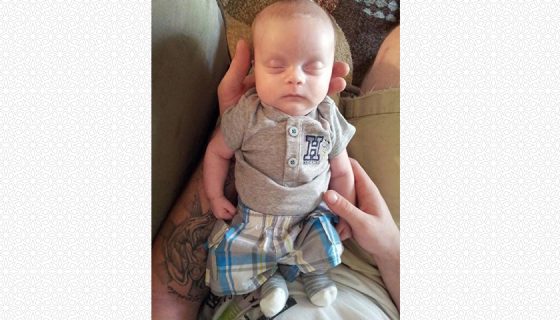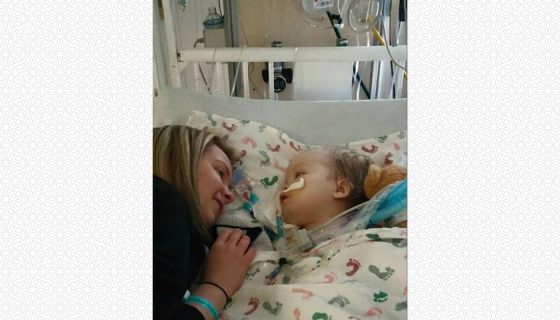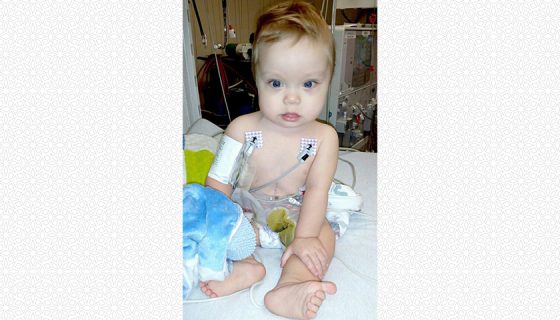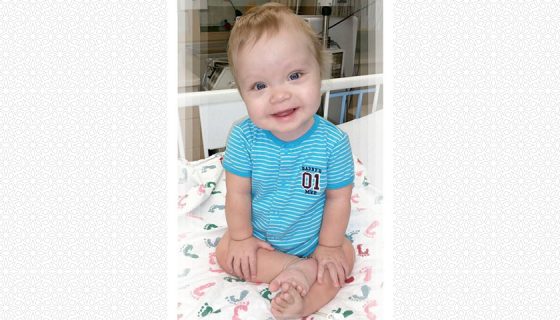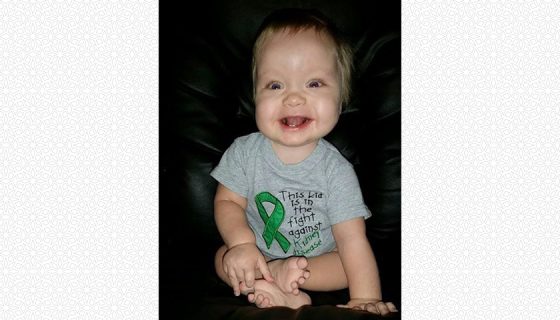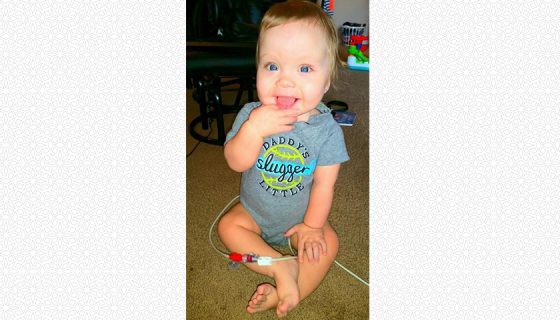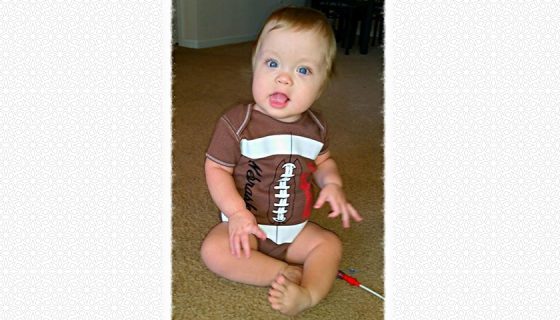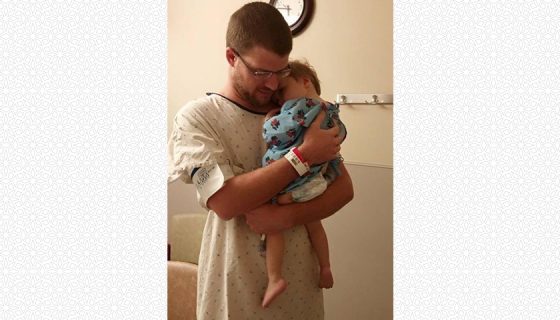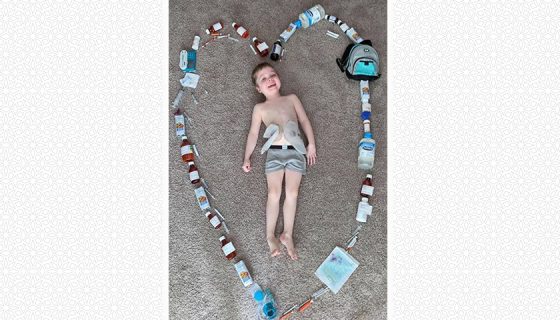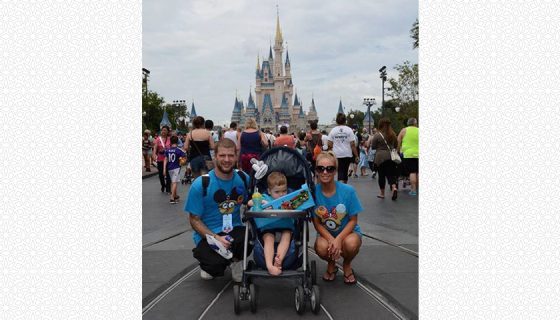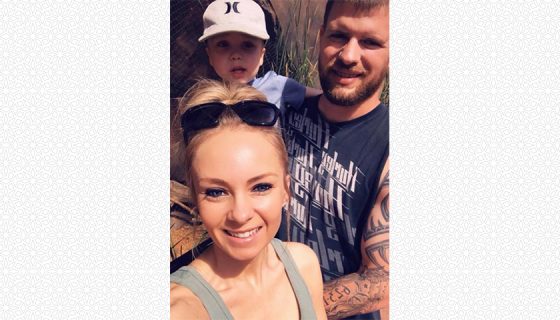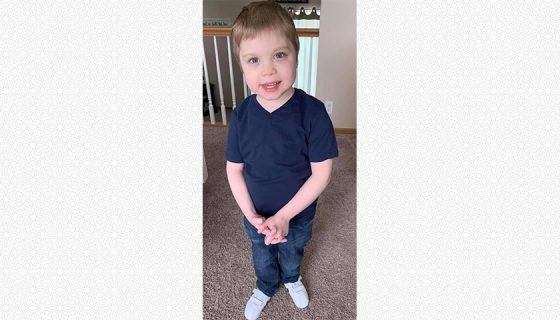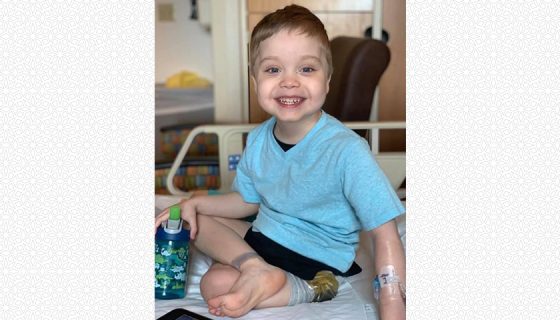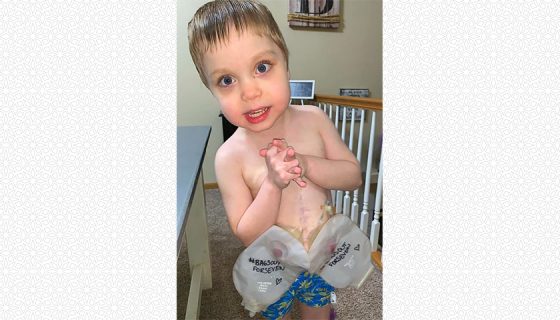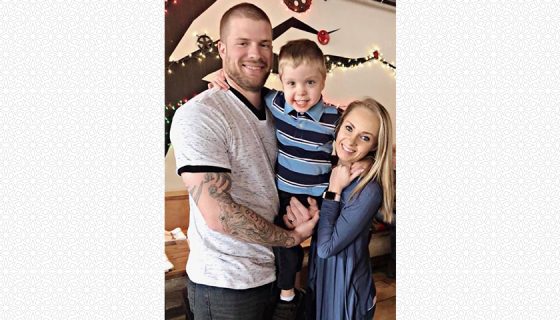 Before transplant, Easton wasn't walking, talking, eating or drinking. His formula went through his g-tube as well as his medicines. When we brought him home after transplant a week or so later, he started trying to walk and all the sudden we couldn't get him to sit still. It was amazing!! You could tell he started feeling like a healthier little boy. He started growing more and eventually started saying words.
There is much more that has gone on between all of that and Easton has been through so much. We have thought many different times that we would lose our boy, but he has put up a huge fight!! He has gone through 31 surgeries/procedures and spent most of his life in and out of the hospital. He is our miracle. According to the doctors, he should not be here today.
Choosing life was the best thing we could have done. We will forever fight for our boy. His personality and his smile could change the world. He is such a happy boy despite all that he has gone through.
Our life still isn't the easiest and he still gets sick very easily because of immunosuppression medications, and we usually end up in the hospital to keep a close eye on his precious kidney. We have a crazy busy schedule of emptying his bags almost every hour or more during the day and I wake up every 2-3 hours in the middle of the night to empty them as well as fill up his formula since he is hooked up for about nine hours every night. His medications have to be given at exactly 8 a.m., at 2 p.m. and 8 p.m. They need to be given on time to make sure he doesn't reject his kidney.
Some of the health issues are:
Congenital anomaly of the bladder and urethra (they took out Easton's tiny bladder the day of transplant)
Congenital anomaly of male genital system (he has an amazing urologist who successfully fixed his penis and scrotum. We do not know if Easton will ever be able to have kids, but we are hopeful)
Hypertension
Hyperparathyroidism due to renal insufficiency hyponatremia
Chronic kidney disease
Hypochloremia
Congenital imperforate anus
Pelvic kidney
GERD — nissen nundoplication with G-tube placement agenesis of bladder
Metabolic acidosis ateroid induced adrenal suppression
Hyperphosphatemia
We want everyone to know that miracles happen every day and please don't give up. Yes, we have had a rough almost six years, but I wouldn't trade this fight that we have fought for our son for the world. He makes it so worth it.
Also, please consider being an organ donor. You could save someone's life. Dialysis is a very hard treatment to go through.
A kidney transplant is also not a cure. It is just a better treatment for the patient and lets them live more of a normal life. Our son will always have kidney disease, but at least he can live life off dialysis as long as he has this transplanted kidney.
Miracles happen every day!
Help Easton Fight!