Yazbek "Bek" Gomez-Sosa of Omaha, Nebraska, was a kind and loving person who prioritized the happiness of others and could bring light to any situation. Bek was intelligent and hard-working. He held positions in various industries from healthcare to food services and was a volunteer for Habitat for Humanity. Bek loved the outdoors and was happiest on adventures by a shoreline, hiking, camping and fishing.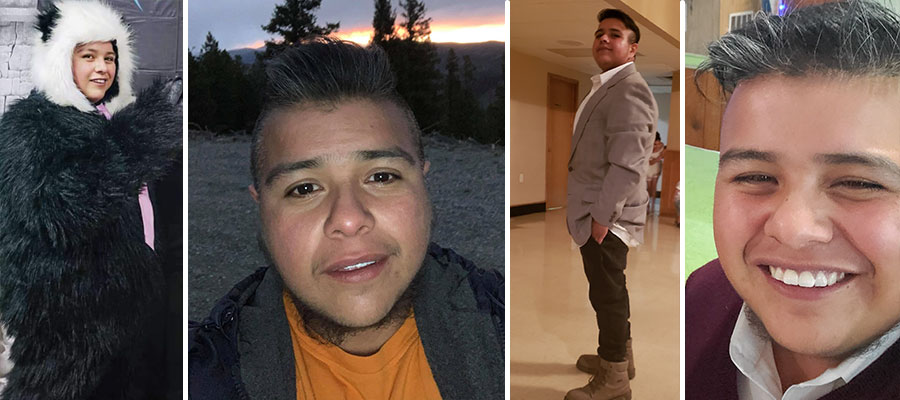 Bek impacted 59 lives when he became a donor hero in 2021. Recipients in 20 states have been saved or healed by Bek's gift of life.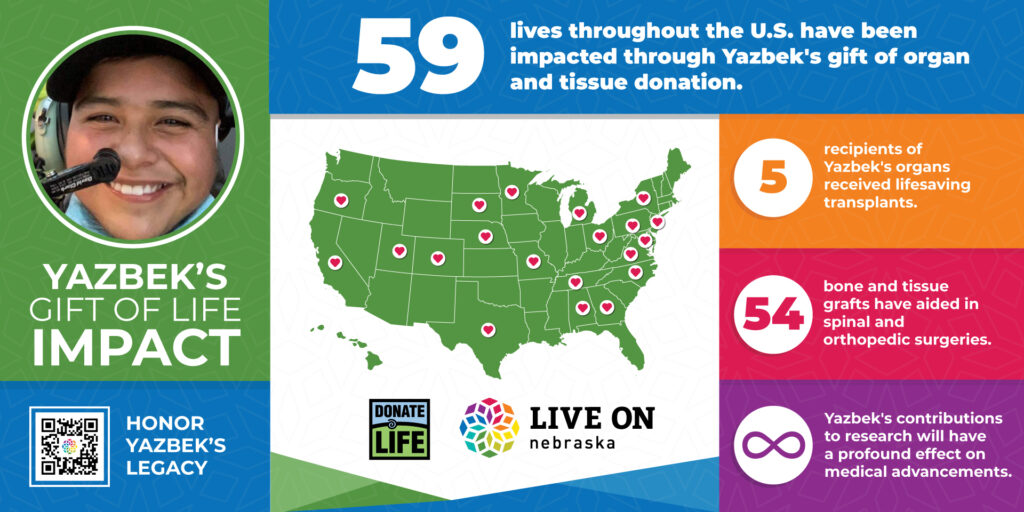 Bek's gifts of organ and tissue donation have restored the health and quality of life for people of all ages. The recipient of Bek's heart is a 58-year-old woman who is thankful for more time and a better quality of life. Athletes and individuals with chronic pain have benefitted from surgeries using Bek's donated tissue. Bek's pancreas was donated to help researchers better understand pancreatic cancer and find new ways to treat it.
Bek's mother Claudia said his family has found peace through Bek's donation and his advocacy in the gay, transgender and Latino communities.
"Bek continues to make a difference, even in the afterlife, through organ donation. He continuously sacrificed himself for others and the impact he left on this world will be felt for an eternity."