Verle Finke of Malcolm, Nebraska, was known and loved for the care and attention he gave to his family, church and career. Verle worked in television production at Nebraska Public Television for more than 40 years. He loved to travel, having visited New Zealand, England, Ireland, Scotland, Denmark, Sweden, Canada and destinations throughout the U.S. Verle piloted his own hot air balloon and enjoyed restoring his century old farmhouse.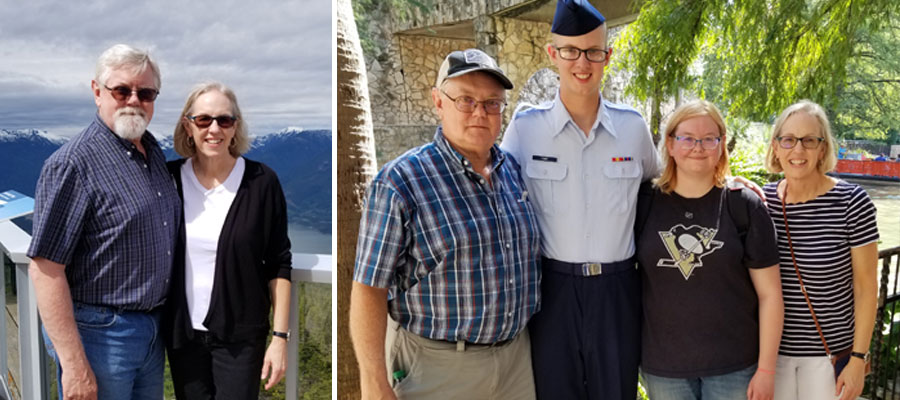 Verle impacted 71 lives when he became a donor hero in 2020. Recipients in nine states have been saved or healed by Verle's gift of life.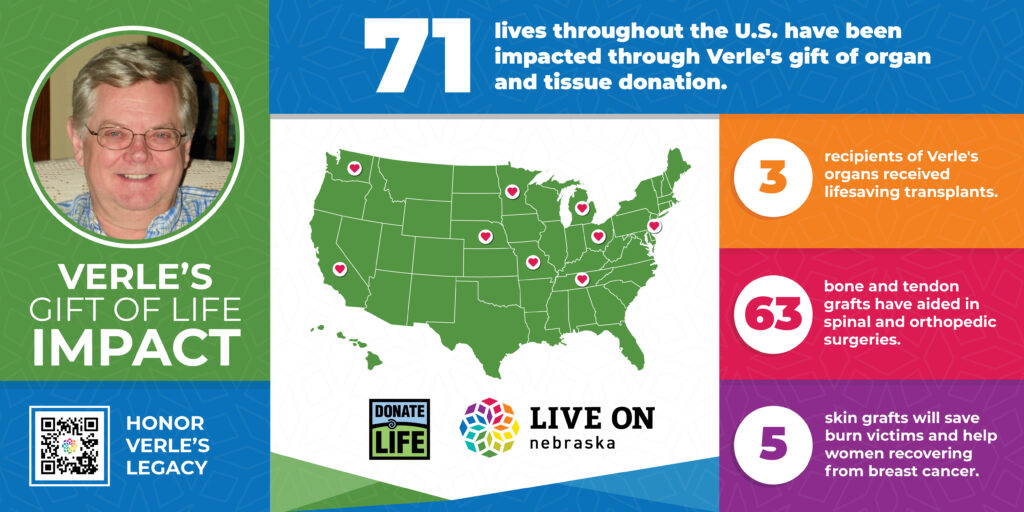 Verle's gifts of organ and tissue donation have restored the health and quality of life for people of all ages. The recipient of Verle's liver is a 49-year-old father and grandfather who was anxious to return to full duty as a firefighter. One of Verle's kidney recipients recently retired from law enforcement and looked forward to quality time with his wife, three kids and six grandchildren. Verle's tissues have helped repair fractures and sports injuries. His lungs were donated to help researchers better understand chronic diseases and find new ways to treat them.
Verle's wife Kathy said Verle was always willing to help a stranger, friend or family, and that his donation has helped make sense of his loss.
"We are so proud that his gift has helped so many people, the ones who received transplants as well as the ones benefitting from research assisted by the non-transplant donations."