Tobias "Toby" Arneson was the youngest member of the Arneson family. He enjoyed playing video games, working in the garden and doing lawn work. Toby was a custodian at the University of Nebraska and took pride in keeping things clean and in good repair. Toby liked animals, especially the family's pet dogs. He routinely studied information about animals and could recount obscure facts that he had read or heard about on Animal Planet. Toby looked forward to seeing his nieces when they came for visits.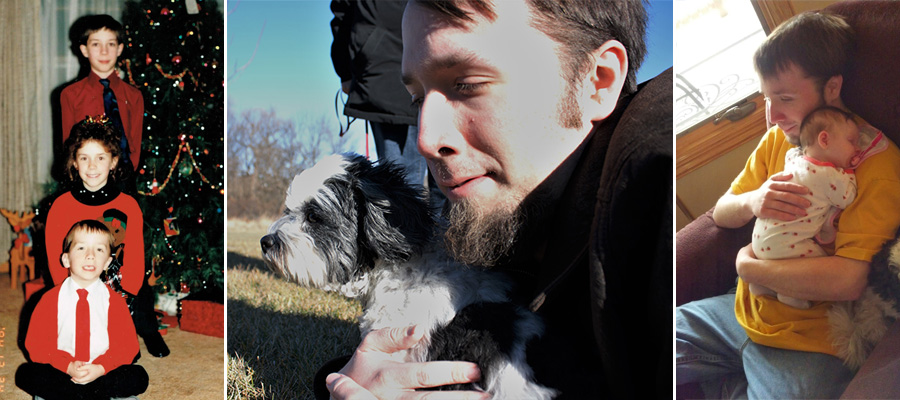 Toby impacted 325 lives when he became a donor hero in 2017. Recipients in 10 states have been saved or healed by Toby's gift of organ and tissue donation.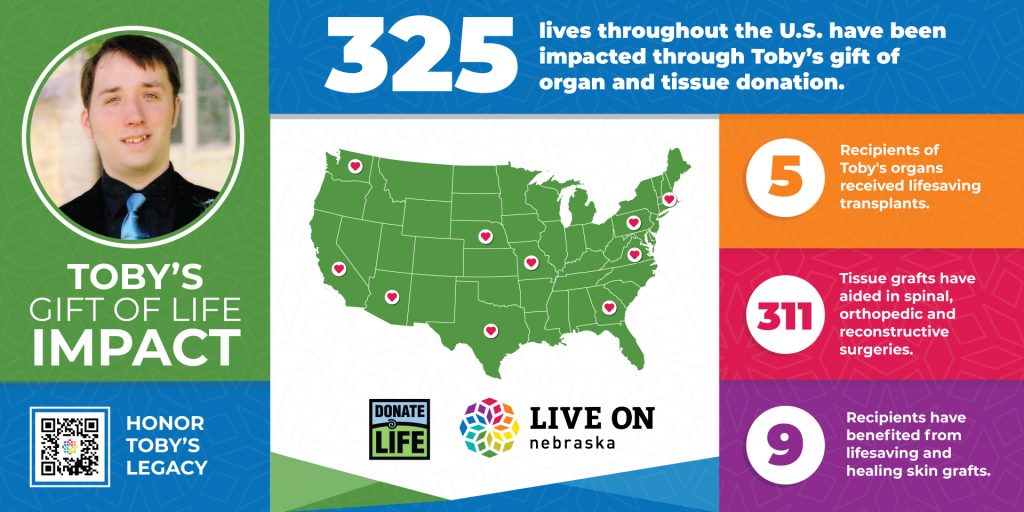 Toby's donation has restored the health and quality of life of people of all ages. Tendon grafts helped a recipient recover from a serious ATV accident. Toby's lungs breathed new life into a young woman who was born prematurely and whose own lungs never fully developed. Patients with burns and other serious wounds have recovered through the healing benefits of skin grafts.
Toby's parents, Bill and Linda Arneson, said donation helped ease the unexpected loss of their son.
"Toby was always willing to help when needed. We feel donation is his way to aid other people in a way that he wasn't able to because his life was cut short."