Timothy "Tim" Petersen of Waterloo, Nebraska, was a kind-hearted father of four and "papa" to seven grandchildren. A Navy veteran, Tim enjoyed riding his Harley, listening to 80s rock music and making others laugh. Tim owned and operated a Cajun food truck and found great joy in cooking for others.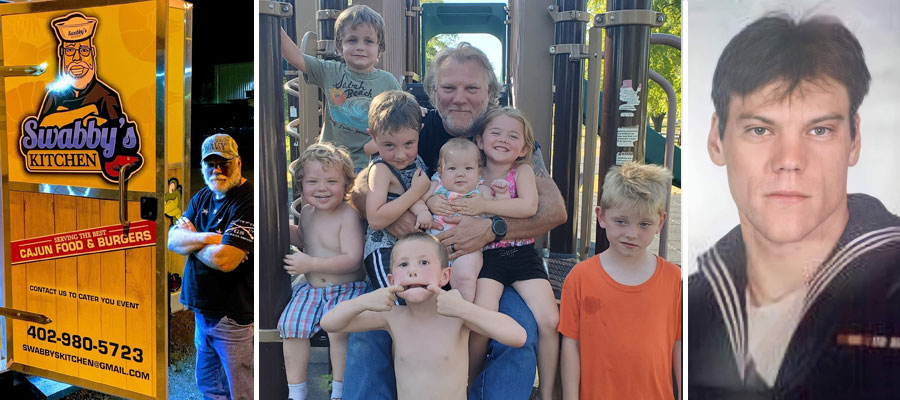 Tim impacted 74 lives when he became a donor hero in 2021. Recipients in 27 states have been saved or healed by Tim's gift of life.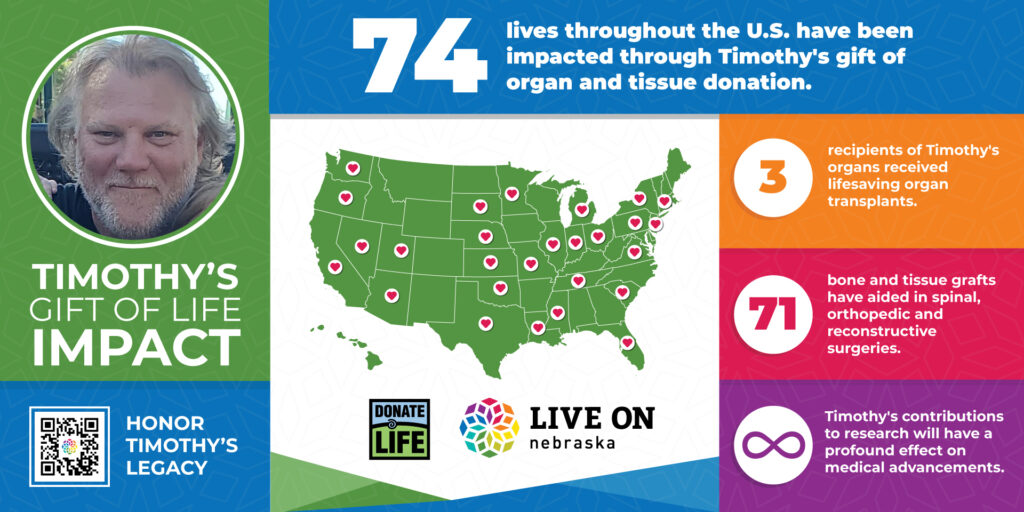 Tim's gifts of organ and tissue donation have restored the health and quality of life for people of all ages. A 46-year-old father of four received one of Tim's kidneys. Tim's bone and tissue grafts have improved mobility and quality of life after spinal surgeries and fracture repairs. Tim's pancreas was donated for research and will help doctors better understand how to treat pancreatic cancer.
Tim's daughter Seraea Crandall said although Tim is missed dearly, his donation has been healing for his family.
"Knowing he lives on, saving others even after death, has helped us grieve. He was already a hero to us and now he is a hero to so many others."