Small towns in Nebraska are known for a few things.
There are slow-moving tractors and mom and pop cafes. Kids ride their bikes freely around town with little worry from their parents. Rural neighbors even have a unique way of waving to each other on the road.
Above all, everyone knows everyone, and residents show up to support their neighbors and communities.
That's exactly what happened December 21 in Daykin.
Members of the Meridian Elementary School Student Council organized their 2nd annual Reindeer Run.
The Daykin community of roughly 150 expanded to over 300 people dressed in Santa hats, ugly sweaters and as members of the Griswold family, to walk or run a mile — or 3.2 — around town.
In its inaugural year, funds generated from the Reindeer Run supported the student council and its efforts to get up and running. In 2019, the Council elected to donate the proceeds to Live On Nebraska in honor of Garrett Klipp and Peyton VanWesten, two Meridian High School students who became donor heroes earlier in the year.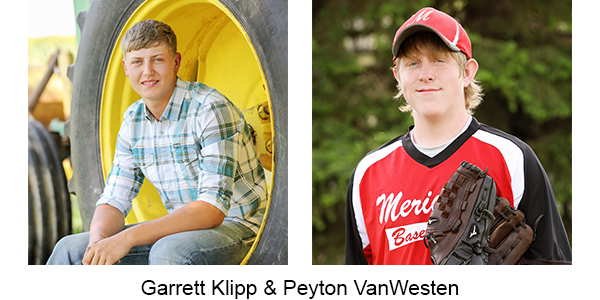 "We live in a very small community and it definitely has its perks," said Echoe Davis, Student Council sponsor. "Each person in our community is so helpful and great."
Not only did the community show up to run and walk, they also donated goods for a silent auction and made cookies, breads and brownies for a bake sale.
In the end, the Council and community raised $7,652.
"It's pretty incredible that one of the largest donations in our organization's history came from some very determined fourth, fifth and sixth graders," said Kara Cordell, Marketing & PR Manager at Live On Nebraska. "From start to finish, it's been a privilege to work with Meridian Schools and their community."
Davis said the Student Council was formed to promote leadership and create role models within the elementary school, as well as build relationships in the community.
Fifth-grader Kendall Filipi who helped with the initial planning of the event, as well as registration and event-day setup, commented on its success.
"The biggest accomplishment was raising a whole bunch of money and having so many people come," she said.