An adult's heart beats somewhere between 60 to 100 beats per minute. Average that out to 80 beats per minute and Shirley Kramer's heart has pumped and pulsated more than 1,136,907,800 times.
That's no small feat for an organ on its second go-round.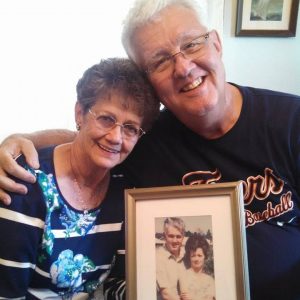 But if you consider that this very same heart began to fail Shirley just days after transplant, the fact that it's still beating more than 27 years later is nothing short of remarkable.
Shirley was diagnosed with cardiomyopathy in 1987. The disease causes the muscles of the heart to become thick and enlarged, making it difficult for the heart to do its job. Her doctors told her she would need a transplant within five years.
"I didn't believe it," said Shirley. "I didn't think they knew what they were talking about."
In fact, after watching a TV documentary on transplants, Shirley told her husband Bob "they're not ever doing that to me."
But gradually Shirley's conditioned worsened, and out of options, she was listed for a heart transplant in 1990.
By the end of her 13-month wait, Shirley says her heart was "completely used up," and she could barely get out of bed to brush her teeth. "I was to the end," she recalled.
When the phone rang Oct 16, 1991, the voice on the other end from the University of Minnesota Health asked Shirley if she felt well enough to come get a new heart.
After flying to Minneapolis and prepping for surgery, Shirley's anxiety was high.
"Do I really want to do this?" she questioned. "Or do I want to get up and run?"
But then, a moment of clarity.
Shirley remembers a switch in her consciousness; her mind turned to her donor and what his or her family must be going through. After that, she says, "I didn't think about me anymore."
After a successful transplant, it seemed as if everything was going right.
But after just a few days, Shirley started to feel worse and the cause of her decline puzzled doctors. There was no explanation for her sickness. Her family questioned her medical team about organ rejection, but rejection so soon after transplant was unheard of.
Eventually, however, they could no longer rule it out, and her doctors began aggressive treatment to reverse the rejection.
To say it was successful is an understatement.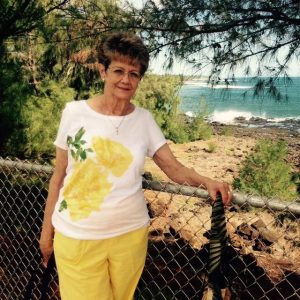 Twenty-seven years later, Shirley says the transplant and the generosity of her donor have allowed her to live "a plain and simple life."
That plain and simple life has included years of travel, taking Shirley and Bob to London, Alaska, Hawaii and nearly all the other states. Their family has grown a bit since then too. The Kramer clan now includes 12 grandchildren (one deceased) and 22 great-grandchildren.
Shirley has participated in the Transplant Games of America since 1994 and been a constant advocate for organ and tissue donation.
She's written her donor family but has never heard back. Still, she's hopeful that someday she'll be able to express her gratitude in person.
In the meantime, her heart beats on.
See more of Shirley's story or celebrate her second chance at life by
registering
as an organ, tissue and eye donor today.