Zackary Williams was a strong, determined and happy little boy — especially considering he was born with a rare heart defect called T.A.P.V.R. as well as pulmonary hypertension.
Despite beginning his life with machines that helped him breathe and acquiring brain damage after open-heart surgery, "what he had on the inside of his body never showed on the outside," said his dad Richard Myers.
Richard and Zackary's mother, Andi Williams, continued to watch their young boy beat the odds and live a life full of smiles, happiness and human connection.
But in June 2018 shortly after summer break had started, Zackary was back in the hospital. His heart and lungs began to get worse, and he went into cardiac arrest. When the doctors told Andi there was nothing more they could do, she and Richard only needed 30 minutes to decide what they would do next.
They decided to move forward with organ donation in the hopes that Zackary could save and heal others.
And he did just that. Zackary's kidney went to a father of four children.
His pancreas was recovered for research purposes.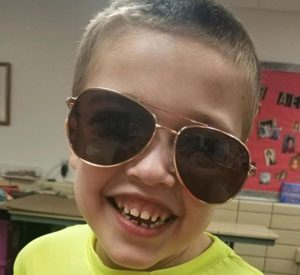 "Zackary was here for a reason," Andi said of her first-born son. "His whole life I've known he was supposed to teach somebody something, and now after his death he's able to do that."
When a potential donor is identified, many medical tests take place to determine which organs and tissues are suitable for transplantation to someone in need.
The organs and tissues not suitable for transplant may be donated for research purposes instead.
"If you donate for research, it's not instant gratification," said Dr. Alexey Kamenskiy, but years down the road it could be the thing that eliminates dialysis and the need for transplant at all, potentially changing the lives for millions of people."
This ability and profound impact on medicine is something many family members and loved ones of a potential donor find healing.
"Our donor families want their loved one to help as many people as possible," said Family Services Manager Amanda Brewer. "Medical research and education are another way to touch the lives of others," Brewer added.
Live On Nebraska works with both local and national research partners. Below, you can find a short description of each of the studies Live On Nebraska helped facilitate in 2019.