Michaela Kirkebak was known for her kind heart. She was a wife and mother of two and was also beloved by hundreds of children at the dance studio where she worked for many years. She found joy in photography and loved cheering on the Husker football team.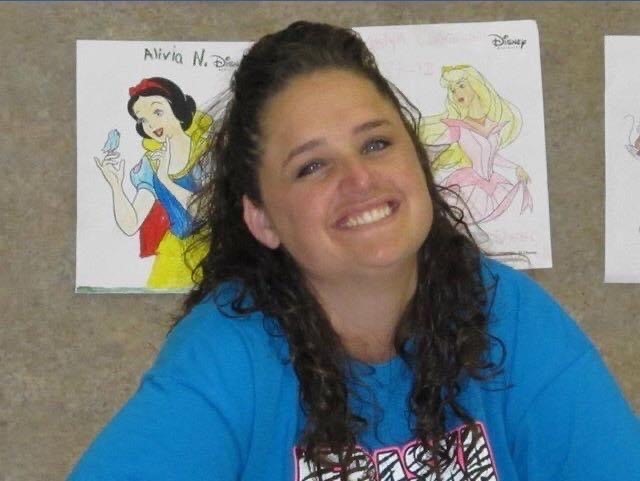 Michaela impacted 71 lives when she became a donor hero in 2014. Recipients in 18 states have been saved or healed by Michaela's decision to register as an organ and tissue donor.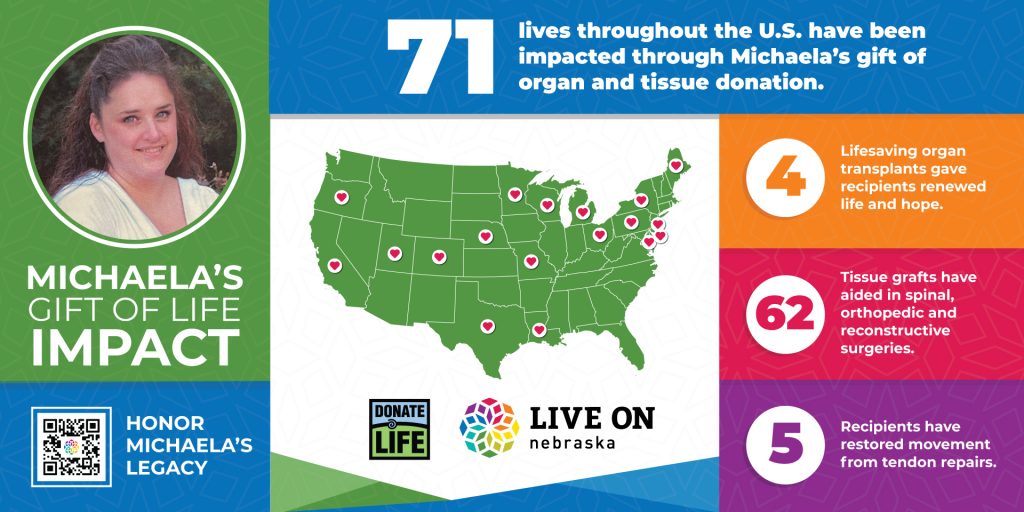 Michaela's gifts of organ and tissue donation have restored the health and quality of life for people of all ages. Bone grafts have repaired fractures and been used to help alleviate pain caused by spinal conditions. Athletes have returned to the field after healing from ACL and other tendon injuries. Michaela's liver allowed a young single-father to continue caring for his two boys.
Michael's husband Todd said Michaela had struggled with health issues much of her life and both were passionate about helping others through organ and tissue donation.
"She would do anything for anybody. It has brought our family joy to know that she was able to positively help so many people."