Justin Haystrand was the kind of person who was always there for others when they needed someone — even during his final moments as an organ donor.
"He would light up a room when he walked into it and would converse with everyone he came into contact with," said Justin's girlfriend Charleen Marsh. "He would hate that I'm saying this, but he was perfect to me and perfect to his family."
Justin loved sports, especially football. His mother, Denise, says Justin was a shy child but grew into a very confident and mature young man who loved his family, friends and teammates.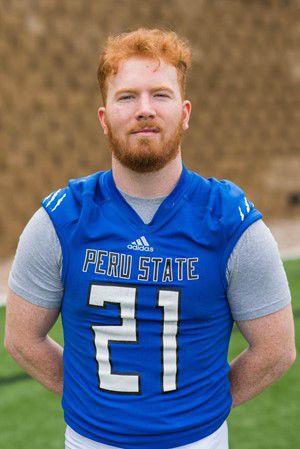 One of his greatest accomplishments? Returning to Peru State College after the death of his father four years, nearly to the date, prior to his.
Justin was in Nebraska when his father died. He traveled back to Florida afterward and then came back to Peru but struggled to focus on school.
After two semesters back home in Florida, he decided to go back to Peru State to finish his degree. However, he was unable to play football when he returned due to his grades.
He continued to work hard, brought his grades up and then played football the next year and the year after. He was on task to play his last year and graduate in May 2019.
"His greatest accomplishments were going back to school after his dad passed away, applying to graduate schools, playing college football and of course making his mom/dad proud by going to college," Charleen said.
He especially loved going home to Florida and seeing his niece, Breanna, who was four years old when Justin died.
"Breanna couldn't say 'uncle,' so she called him 'Ahti,'" Denise said. "Breanna still talks about her 'Ahti' daily and how she misses him."