On October 23, 1977, Live On Nebraska (known then as Nebraska Organ Recovery System) recovered its first set of kidneys at St. Joseph's Hospital in Omaha.
One kidney was transplanted at the University of Minnesota; the other at Clarkson Hospital in Omaha (now Nebraska Medicine).
Nearly forty-five years later, Live On Nebraska is celebrating another milestone—the recovery and transplantation of 3,000 kidneys.
"To know that we have made a difference for so many patients and their families is incredible," said Kyle Herber, President & CEO of Live On Nebraska. "Of course, this milestone is only possible because of the generosity of individuals who say 'yes' to giving the gift."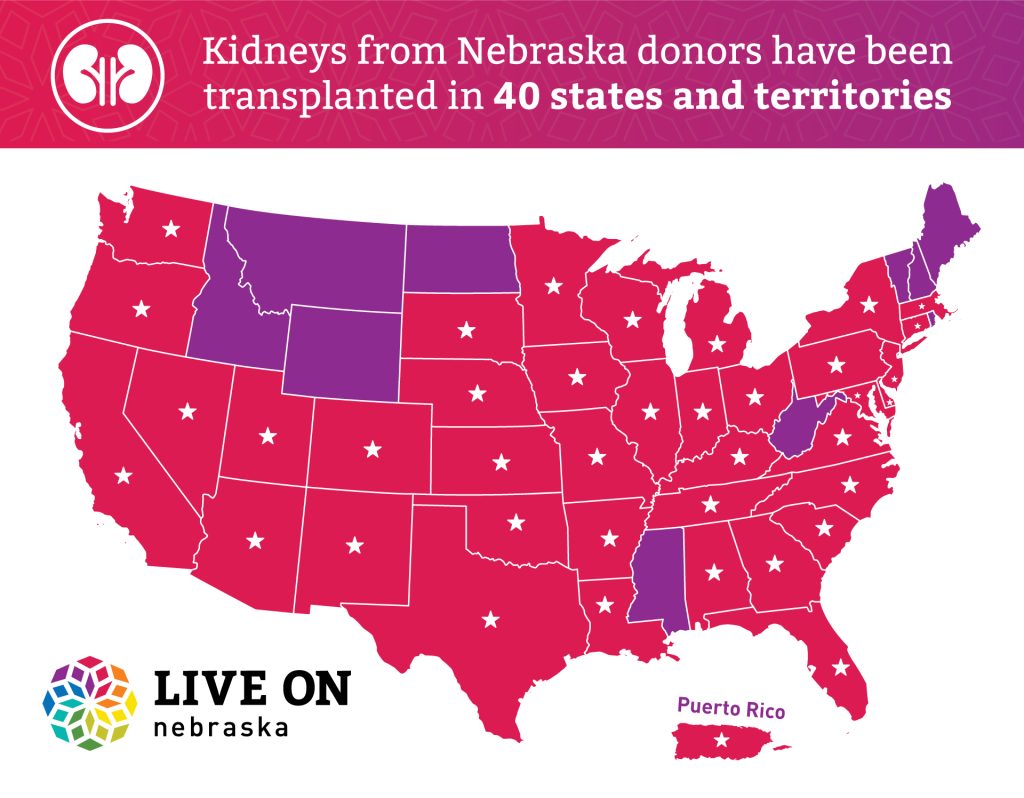 Kidneys can remain outside of the body the longest of all the transplantable organs, allowing them to travel to recipients in need throughout the country. Kidneys recovered by Live On Nebraska have been transplanted in 40 states and territories.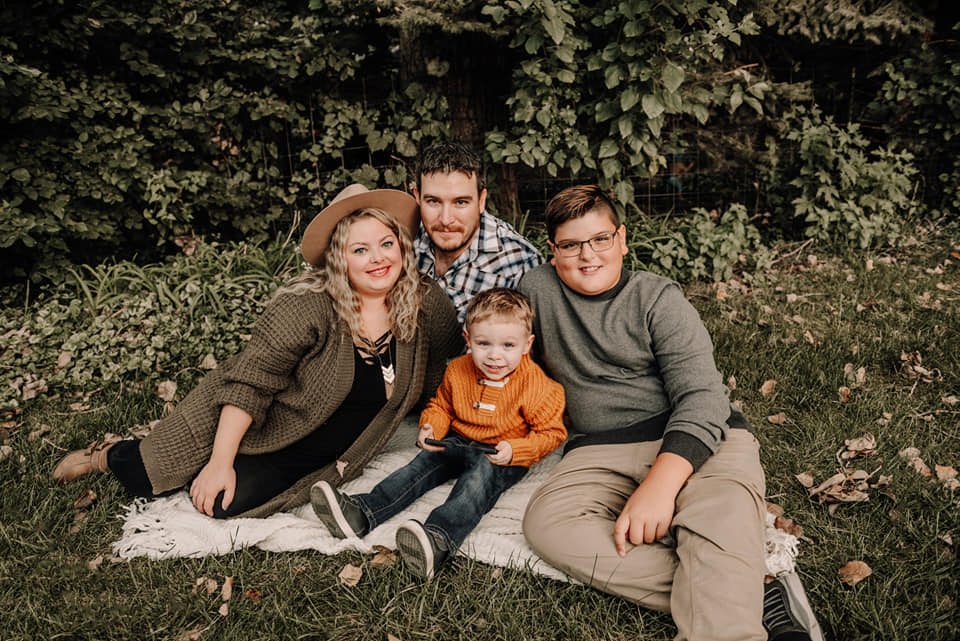 Omaha resident Amber Kudrna has benefitted from two kidney transplants.
Her mom served as a living donor for her first transplant; her second kidney came from a deceased donor.
On the eighth anniversary of Amber's second transplant, she shared just how impactful the gift of donation has been to her.
"Today is my 8 year kidneyversary! 8 years ago this morning (right around this time actually) is when I was at dialysis, hooked up to a machine receiving a treatment to filter my blood to keep me alive. I remember seeing the UNMC phone number on my caller ID and it not even crossing my mind it could be 'the call.' But it was and my life changed that day….because a family, in time of mourning, made a big decision to donate their family member's organs.
It's very easy to get caught up in life's day to day hustle and bustle and forget how different my life was 8 years ago. I love today for many reasons but the main reason is because it gives me a reason to stop and reflect on the amazing life I am living.
Today I remember to not take any day or moment for granted. To soak up every smile and hug from my son, who would not be here today without my gift of organ donation. To hug and kiss my husband who travels this crazy medical journey with me and loves and worries about me every second. To call and tell my family I love them for all the incredible support they have provided me over the years. Especially my parents. To appreciate my friends who keep me laughing and those who make the decision to become organ donors because of my story. And last but not least, today gives me the opportunity to stop and think about that incredible family of my organ donor who may be struggling today because 8 years ago today they lost a person who means so much to them. My heart goes out to them today. Please know I am doing my absolute best to honor your loved one in the best way I know how."
Currently, nearly 90,000 people in the United States are waiting for a kidney transplant; 204 are right here in Nebraska. You can help by
registering as a donor
today.