Kyle Wolinski was a family man, business owner and the guy you went to if you needed something fixed. He was married to his high school sweetheart for 34 years and often gifted the ones he loved with nicknames. Kyle loved his family, traveling to Mexico, country music and tinkering in his shop. He enjoyed working with his old cars and was a gifted mechanic and fabricator.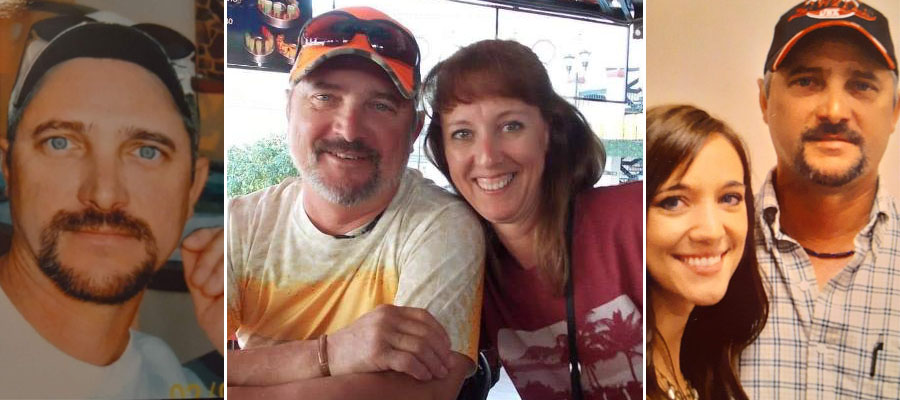 Kyle impacted 40 lives when he became a donor hero in 2019. Recipients in 14 states have been saved or healed by Kyle's decision to register as an organ and tissue donor.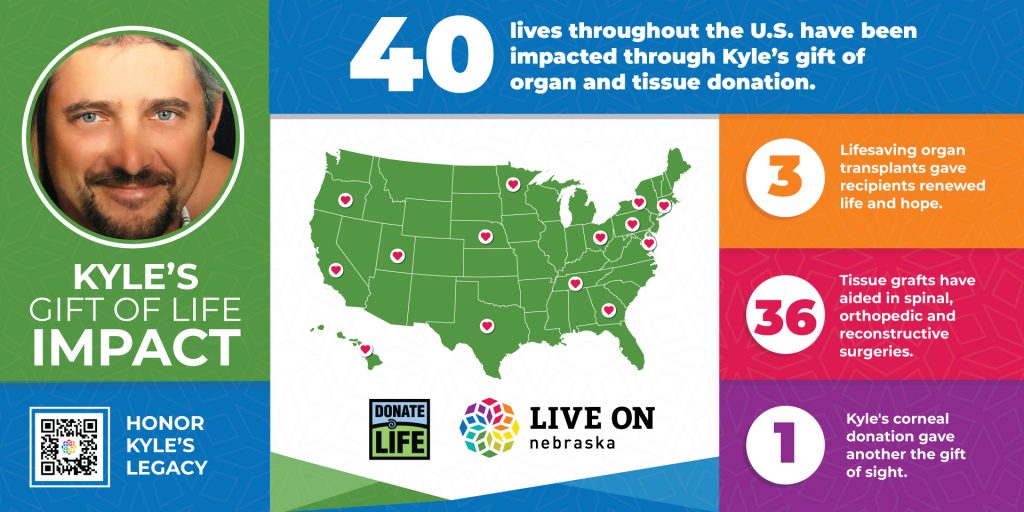 Kyle's donation has restored the health and quality of life of people of all ages. Bone grafts were used in spinal surgery for a 12-year-old recipient. Breast cancer survivors have experienced physical and mental healing through reconstruction using skin grafts. A young woman returned to her community theatre's stage after she received one of Kyle's kidneys and his liver.
Kyle's wife Shelly says knowing Kyle wanted to be a donor and seeing how he has helped others has brought her and her family tremendous comfort.
"I am incredibly proud of the lives he touched and helped. I am in contact regularly with one of Kyle's recipients and we have met. Her life change, because of Kyle, is absolutely amazing and there are not words to explain how uplifting that is."