Kathi Hassel-Strom had a smile that could brighten any room. She was a surgical technologist at Methodist Health System and generously gave her time, love and attention to her patients, coworkers and family. Kathi enjoyed cheering on the Huskers and cooking for her five children.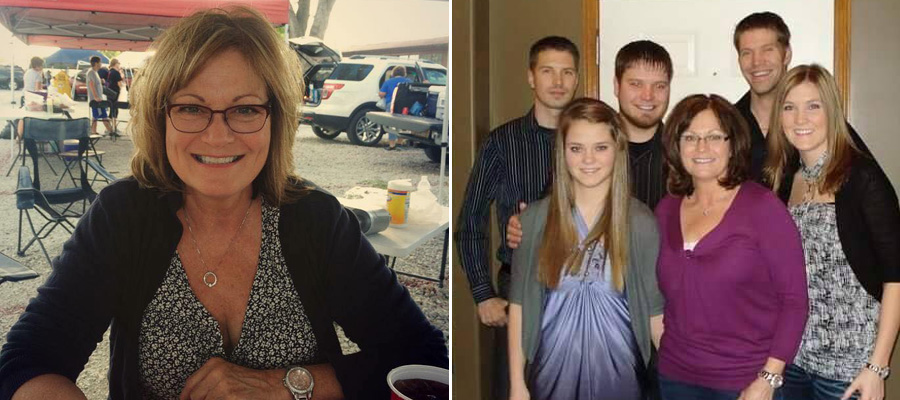 Kathi impacted 63 lives when she became a donor hero in 2015. Recipients in 19 states have been saved or healed by Kathi's decision to register as an organ and tissue donor.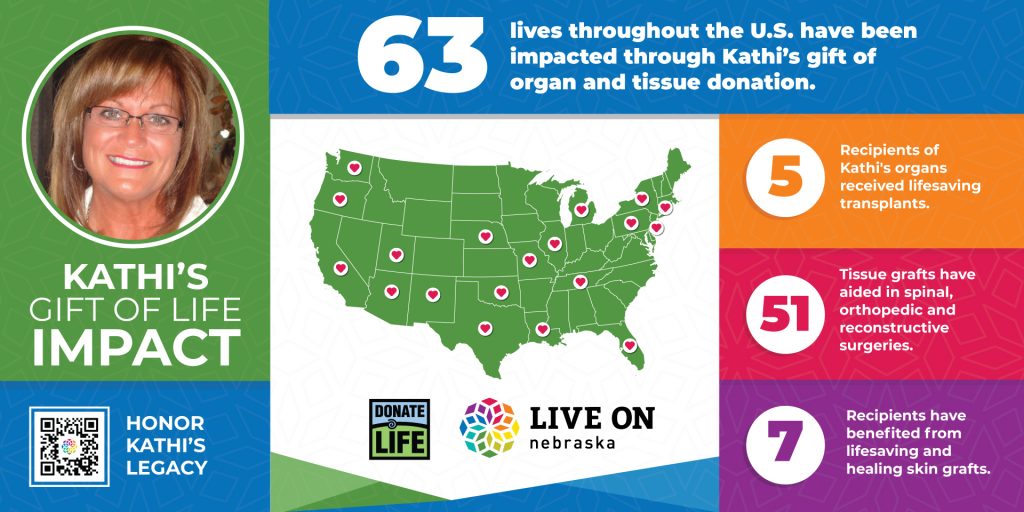 Kathi's gifts of organ and tissue donation have restored the health and quality of life for people of all ages. Bone grafts have repaired fractures and have been used in brain surgery. Other recipients have improved mobility and range of motion. Kathi's lungs allowed a woman to return to her job providing childcare at a hospital.
Kathi's daughter Kaitlyn said her mom always stressed the importance of being a donor.
"She was an angel on earth far before she was an angel in heaven. Her donation has not only allowed her memory to live on, but saved countless others and increased their quality of life."