For many Nebraskans, a day trolling the local reservoir for largemouth bass or spending a chilly November morning tracking a trophy deer are annual, treasured family traditions.
Now, they also have the potential to save lives.
In November, Nebraska became one of 14 states that offers the opportunity to register as an organ and tissue donor through hunting and fishing license applications.
"We are thrilled to add this new registration opportunity for Nebraskans," said Kyle Herber, President & CEO of Live On Nebraska. "And we are grateful to the Nebraska Game & Parks Commission for their partnership in making this happen."
The effort is already showing promising results. More than 1,600 applicants have said yes to donation.
Hunting and fishing donation registration works the same as registering when getting a driver's license.
While driver's licenses are renewed every five years, hunting and fishing permits are purchased annually (unless a lifetime permit is purchased).
"The frequency in which hunting and fishing licenses are purchased make this particular registration method very exciting," said Herber. "We have the opportunity to reach a large number of Nebraskans on a much more regular basis."
Hunting and fishing registration might also help close Nebraska's gender gap in donor registration.
Currently, the donor registration rate (at the DMV) for women in Nebraska is 54%; men sit at 44%.
Either way, Tim Lewis is hopeful that the new registration method will make more transplants possible for people like his son Tyson.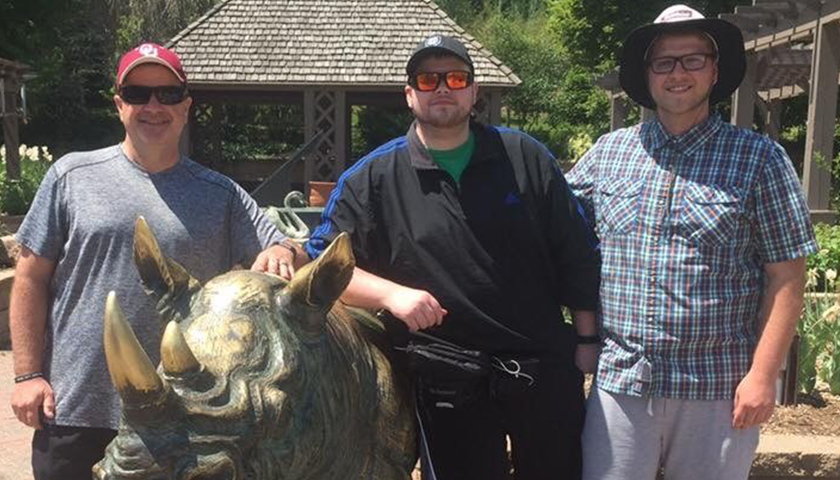 Tyson needed a heart transplant after undergoing cancer treatment. He received that gift, but died six years later waiting for a second transplant.
An avid hunter and fisher, Tim testified in front of the Nebraska legislature in support of LB 1082, the law that eventually made this registration method possible.
"It's a numbers game, and we are not winning," Tim said, speaking about the transplant waiting list and the need for more donors. "Give the great people of our state one more opportunity to say yes."
Tim envisions that over the years, thousands of Nebraska hunters and fishers will register as donors.
"I think of all the recipients and their families that through those miracles could have more life, more time and more hope, like Tyson," he said. "Bottom line: if it helps just one person, it's totally worth it."