Ely Dehart was a loving 14-year-old who made everyone he came in contact with smile, laugh and feel good about themselves. The son of Nathan and Jennifer Dehart of Ansley, Nebraska, Ely loved hunting, camping and playing sports—especially as part of the Mustang basketball team—at Sumner-Eddyville-Miller School. Ely was known to give the best hugs and his younger siblings Bently, Trenton and Emilynn, remember him not just as their big brother, but a great role model and protector.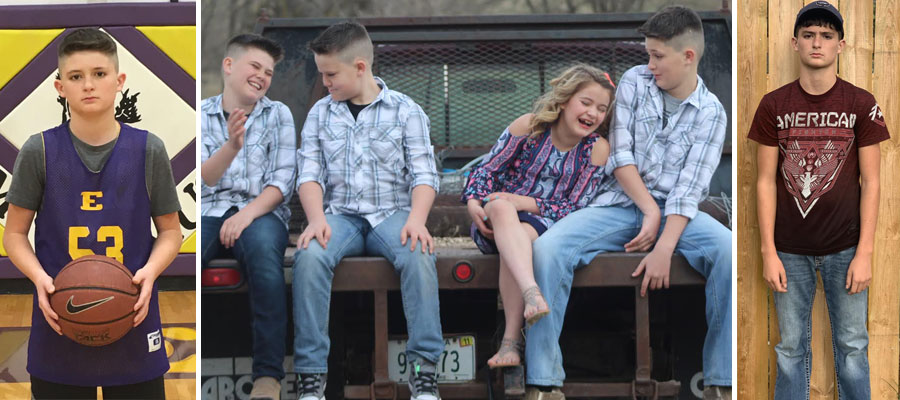 Ely impacted 119 lives when he became a donor hero in 2020. Recipients in 21 states have been saved or healed by Ely's gift of life.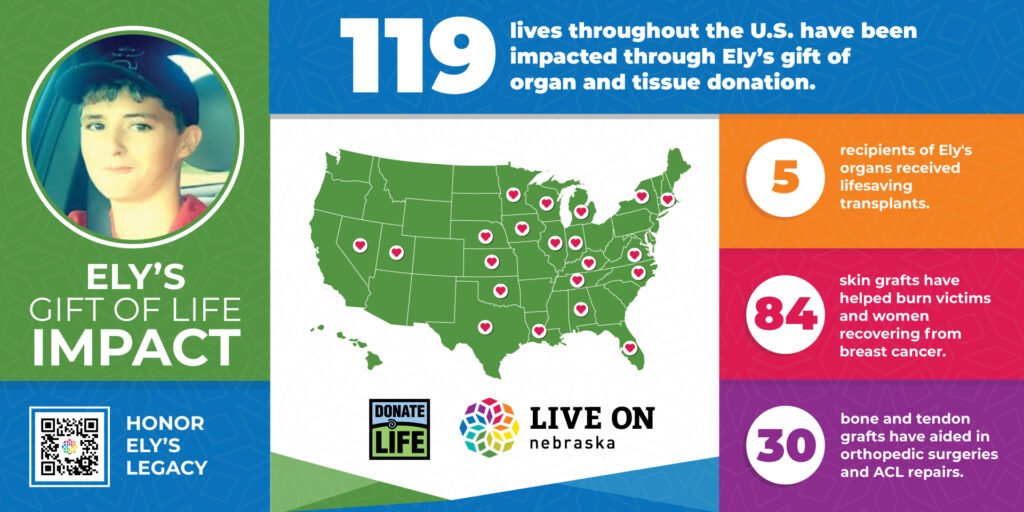 Ely's gifts of organ and tissue donation have restored the health and quality of life for people of all ages. A 28-year-old mother received Ely's right kidney. One of Ely's tissue recipients recovered from debilitating pain that left her barely able to use her dominant arm and shoulder. Another tissue recipient was thankful for the opportunity to walk again following surgery to correct severe deformities to her feet caused by rheumatoid arthritis.
Following in his parents' footsteps, Ely made it clear that he wanted to be a donor the day he got his learner's permit. It's a decision that continues to provide them comfort.
"Donating Ely's organs helps us all cope with the loss of him because we continue to hear from the recipients and know parts of our baby are still out there, living on in others," Jennifer said. "He is a hero for doing so and that makes us all so proud."