A flowering garden box adorns the front of Delia and Andres Reyes' home in Scottsbluff. It was built and installed by their son, Edgar, to give life and beauty to the home he grew up in.
Much like the garden box, Edgar contributed life and happiness everywhere he went.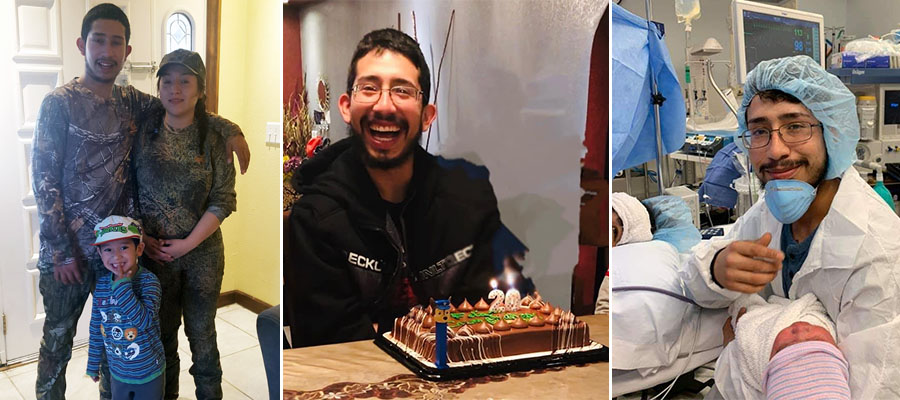 "Edgar had great love for everyone, even strangers," said his mother Delia.
A dedicated father, husband, son and brother, Edgar's priority was his family.
Edgar participated in boxing competitions with his younger brothers, earning several honors and awards. He loved the outdoors, spending time camping, fishing and making memories with his two sons. Edgar was a skilled carpenter, regularly constructing and painting porch swings, pet houses and wooden houses, often to give to those he loved.
He was known for his big heart and doing kind gestures for others; that included giving the gift of life at the end of his own.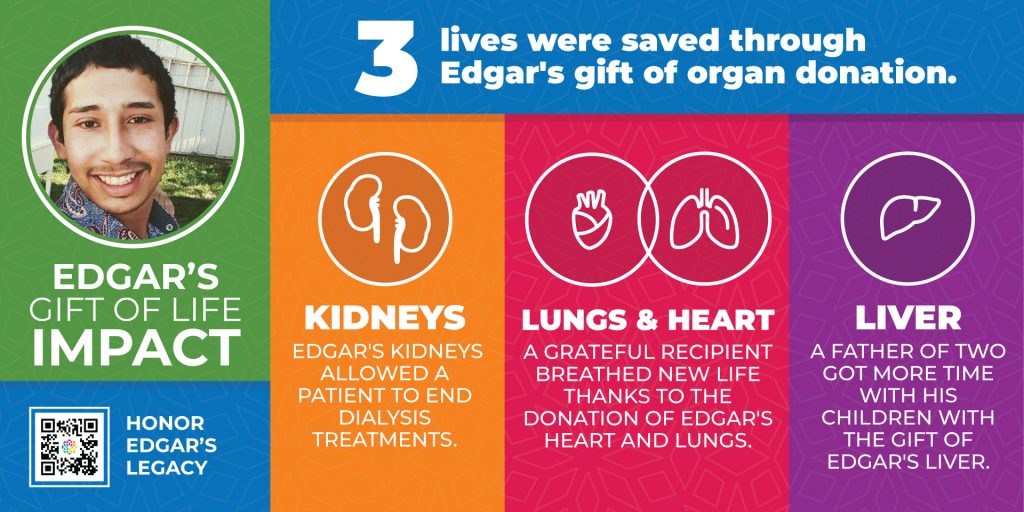 Edgar saved three lives when he became a donor hero in 2019. His recipients are fathers and grandfathers. Edgar's donation gave each of them more time with their loved ones and the ability to return to work and enjoy their favorite activities.
When Edgar's family learned he could help others through donation, they never doubted what Edgar would want to do. He always told his family that, if one day the opportunity to give an organ was presented to him due to a disease in the family, he would do it without a second thought.
"It was Edgar's dream to help his fellow man. Now, a little piece of our son is giving happiness within others' lives."