To be an unparalleled leader in donation, where those in need receive a transplant without waiting.
Live On Nebraska's vision statement makes the task at hand clear. We come to work each day intent on making transplants available for those who need them.
Achieving that goal requires continuous improvement, a willingness to think and act outside of the box and to partner with like-minded organizations that never stop working to advance our industry.
With more than 100,000 Americans in need of an organ transplant, there is much work to be done.
Most donated organs are recovered and transplanted from patients who have been declared brain dead. This type of donation allows the organs to receive a continuous supply of oxygen until they are removed from the body.
A second type of donation, donation after circulatory death (DCD), occurs in patients who have suffered a devastating cardiac or respiratory injury that does not result in brain death. These patients pass away when life-sustaining care is discontinued.
During DCD donation, organs are depleted of oxygen, sometimes for an extended period of time. Because of this, DCD donation is more rare in older patients and, traditionally, the heart was not recovered for transplant.
Several years ago, Live On Nebraska made recovering and successfully transplanting organs from DCD donors a priority. In fact, Live On Nebraska consistently ranks in the top 10 of all organ procurement organizations (OPOs) for DCD donation.
"DCD donation is evolving rapidly in many areas and is providing an opportunity for more people to donate, ultimately leading to more organs available for those in need."

John Stallbaum, Director of Organ & Hospital Services.
In 2020, Live On Nebraska achieved two milestones in DCD donation: donation from our oldest DCD donor (67) and the recovery of a DCD heart for transplant.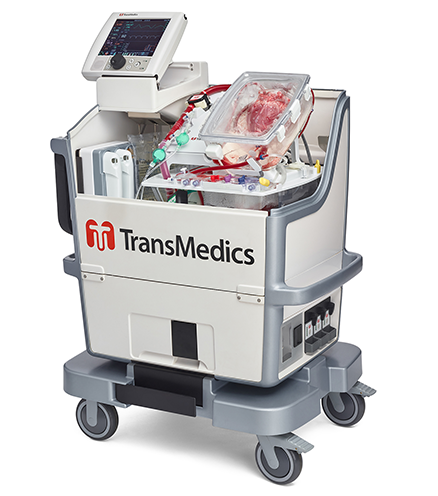 DCD heart recovery is now possible through the use of an organ care system or "Heart-in-a-Box." With this technology, after recovery the donated heart continues to pump and receive oxygen until it is transplanted.
DCD heart recovery is still in the clinical trial phase, but experts estimate that DCD heart donation could lead to a 30 percent increase in hearts available for transplant.
Stallbaum says Live On Nebraska is intent on continuing the momentum achieved 2020.
"We are actively seeking opportunities to grow our experience and knowledge around the recent breakthroughs in DCD techniques and technology," he said. "In order to be successful, it requires work in the development of new processes, relationships and training with our partners across the state and within the industry.
This work has already resulted in a breakthrough DCD heart donation in 2021. In partnership with Nebraska Medicine, a DCD heart was recovered and transplanted through cardiopulmonary bypass which reestablishes circulation while the heart is still in the donor's body.
This promising technique not only makes DCD hearts more suitable for transplant, but also improves the quality of all organs being recovered from the donor, getting us one step closer to ending the transplant waiting list.