Chuck Bensley of Lincoln, Nebraska, was a carpenter and jack-of-all-trades who freely gave of his time and talents to anyone in need of help with a household project. Chuck enjoyed fishing, golfing and cheering on the St. Louis Cardinals and Husker football and baseball teams. Chuck shared his love of golf with his daughter Brylie and was a proud member of the clogging dads Dream Team.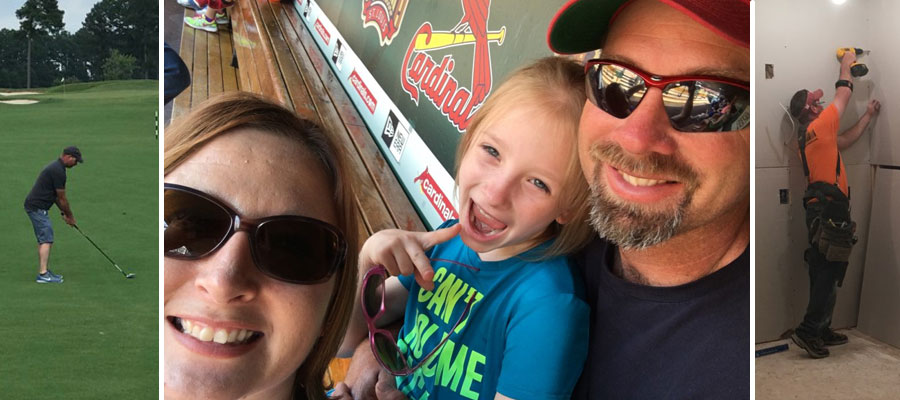 Chuck impacted 85 lives when he became a donor hero in 2019. Recipients in 18 states have been saved or healed by Chuck's gift of life.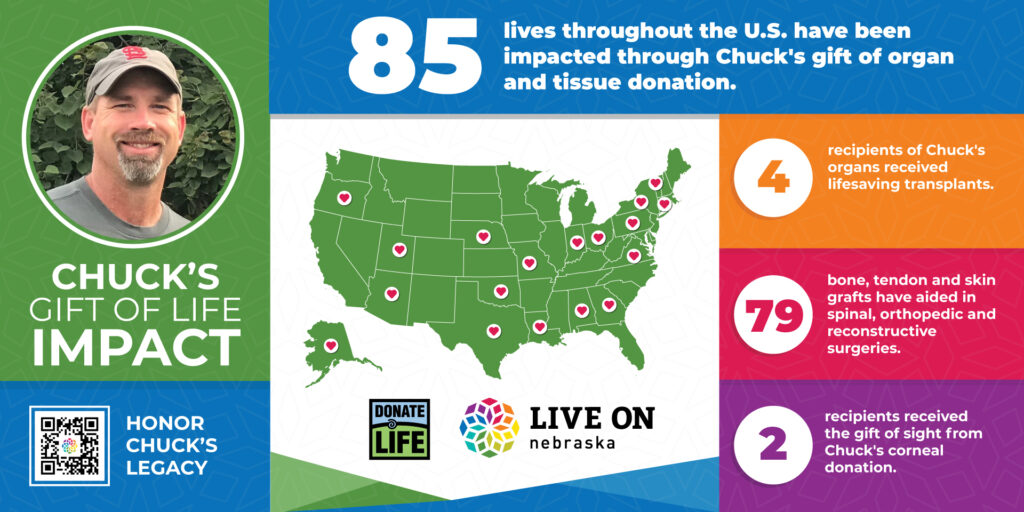 Chuck's gifts of organ and tissue donation have restored the health and quality of life for people of all ages. Chuck's lung recipient had suffered for years from COPD. His transplant has given him quality time with his wife and allowed him to watch his grandchildren's activities. One of Chuck's kidney recipients looked forward to providing for his family again following his transplant. Chuck's tissue donation has helped repair fractures and sports injuries.
Chuck's wife Amanda and other members of his family are proud of the hope Chuck has provided to others through his donation.
"His donation meant that he lives on in others. He continues his legacy of helping others even in his death. Countless family members became donors because of the lives he helped."