Bailey Williams lived life with steadfast bravery and positivity. She was born in 2000 with Aperts Syndrome, a chromosomal defect that inhibits normal bone development in the cranium, hands and feet. That didn't stop her from writing, collecting purses, and staying active with swimming and martial arts. She traveled to Europe, Washington D.C., Florida and Canada, and enjoyed a good plate of pasta with a cold glass of chocolate milk.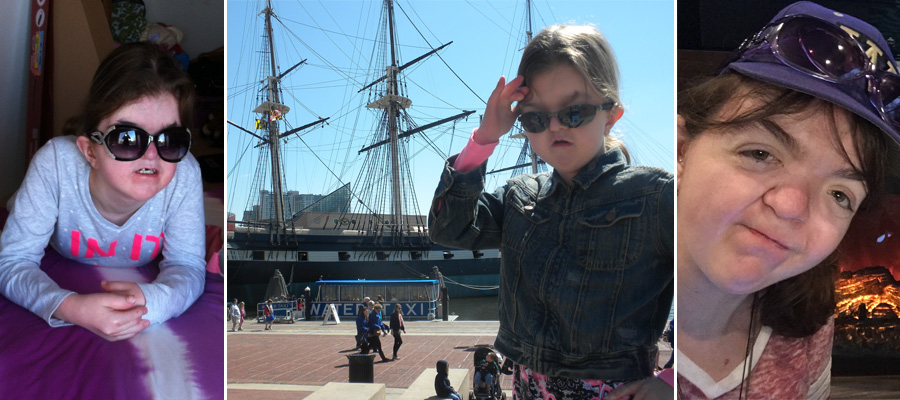 Bailey impacted 224 lives when she became a donor hero in 2017. Recipients in seven states have been saved or healed by Bailey's gift of organ and tissue donation.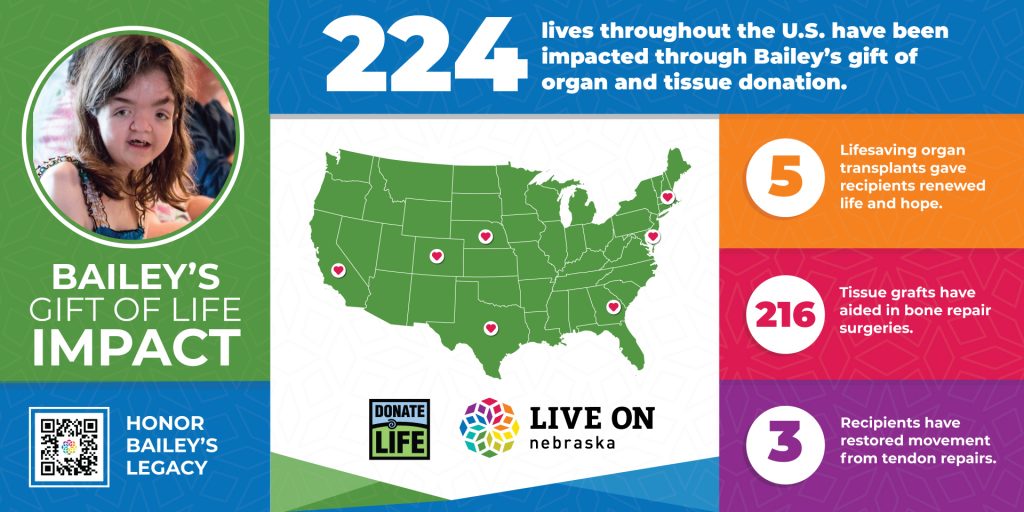 Bailey's donation has restored the health and quality of life of people of all ages. Athletes have returned to the field following ACL repairs. Bone grafts have repaired fractures and restored movement. Prior to her transplant, Bailey's lung recipient was confined to her home, dependent on an oxygen tank, and unable to perform basic tasks. The gift of life has allowed her to live an active life with her family, spending time with her grandchildren and traveling.
Bailey's parents, Patti and Paul, said Bailey's donation has been a source of hope and pride for their family.
"When we were first approached about Bailey being a donor, we thought about the opportunity for her spirit to live on and the lives she would touch after her passing. Those thoughts brought us tremendous comfort during that very dark period. We did not hesitate to say 'yes'."