Sometimes the best way to save the most lives means taking the process up into the air.
Live On Nebraska's Surgical Services team regularly coordinates flights (or flyouts) to transport organs to waiting recipients.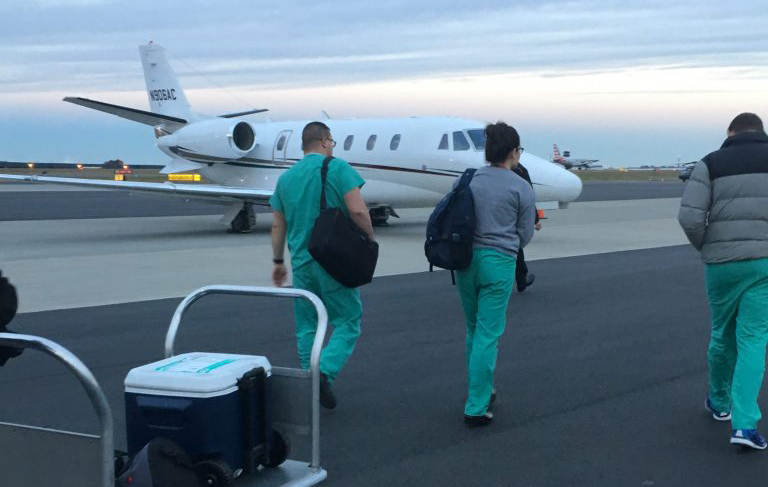 Some of the earliest uses of aviation occurred in 1984 when Baylor used aircraft to retrieve a liver for transplant. The use of aviation in Nebraska began around that time, too.
Organs have limited timeframes to be outside of the body. Hearts, for example, must be transplanted within four hours of being recovered; lungs have only six hours. Without aviation, many organs would go to waste.
A typical flyout takes members of the Live On Nebraska team and a surgeon from Nebraska Medicine or Children's Hospital & Medical Center to donor hospitals outside of Nebraska. There, the recovery surgery is completed, the organ(s) are packaged and the team returns to the plane for flight back to Omaha.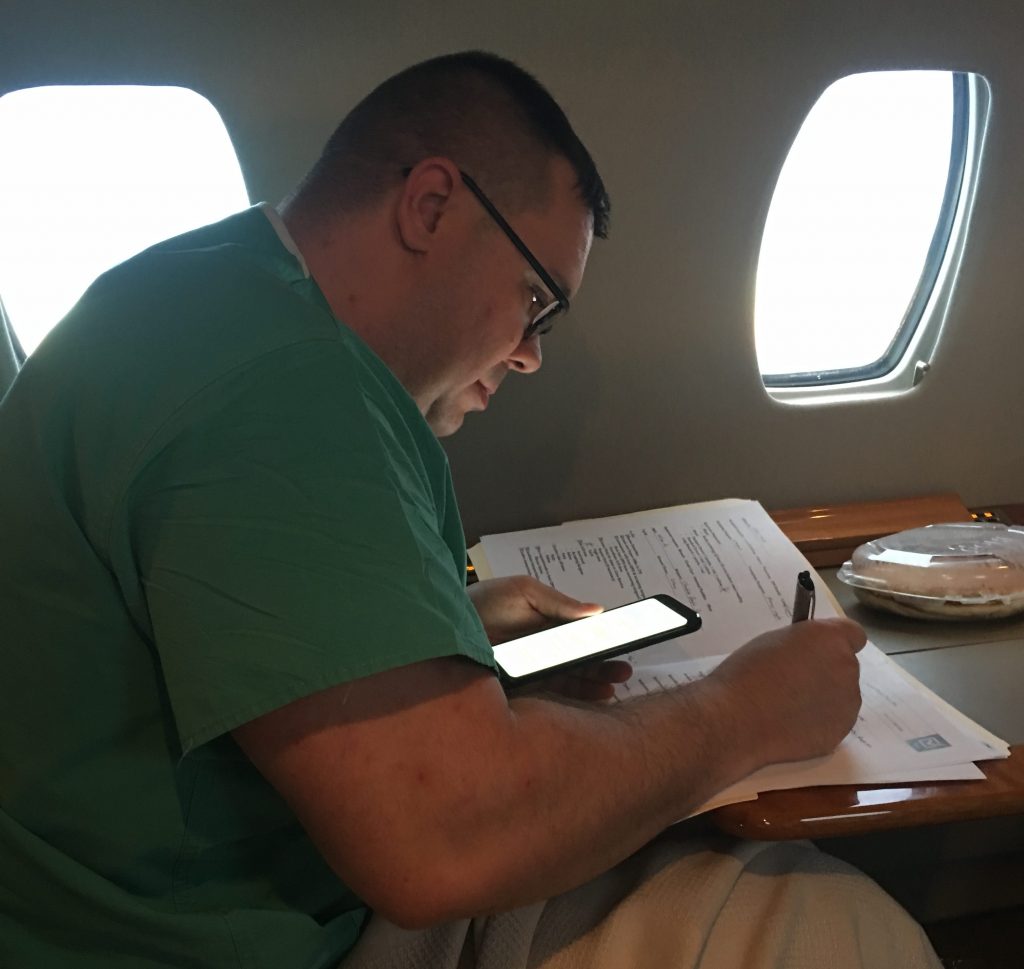 The Surgical Services team flies anywhere an organ is accepted. In 2019 they traveled to 18 states, contributing to 287 organ transplants at Nebraska Medicine and Children's Hospital & Medical Center. During one of their more hectic case loads, they chartered three separate trips to Tennessee, Oklahoma and Colorado in 48 hours.
Kayla Mraz, Live On Nebraska's Surgical Services Manager, takes pride in being part of both the donation and transplantation processes.
In addition to flyouts, the team coordinates the recovery surgery for all of Nebraska's donors and works with other transplant teams traveling to Nebraska for the recovery.
The process comes full circle when Mraz gets to bring an organ back to someone waiting for that second chance at life.
"The pride of knowing your job is special and you get to contribute one small piece to saving someone's life means more than anything. It's the greatest feeling ever."
From taking flight to recover organs to supporting donor family members, our team is passionate about making a difference. Interested in being part of our work? Take a look at our
career opportunities
.