When Amanda Brewer's dad finally received the call that a lifesaving liver was available for him, Amanda says her faith in mankind was renewed and she was so thankful someone had made the decision to save someone else's life.
That was about all she knew about the donation and transplantation process. Her knowledge about donation and her connections to the donation community would only continue to increase, however.
Amanda's dad, Richard, received his transplant in August 2013.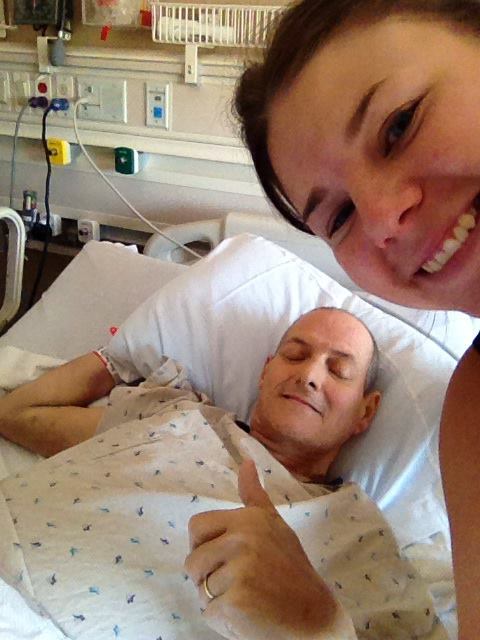 Richard waits for his transplant at Nebraska Medicine.
Less than a year later, a family support coordinator position opened up at Live On Nebraska and Amanda applied right away.
"Everyone I told about the job said it was perfect for me," Amanda said more than four years later. She's now the Family Services Manager and leads a team of family support coordinators at Live On Nebraska. "If they hadn't hired me, I would have kept applying every single time that position was open."
Amanda, who is also a tissue recipient, adds that the job has never really felt like work.
During the summer of 2018, Amanda received treatment for a jaw infection that required a bone graft, which came from donated tissue.
"It has always been humbling and an honor to be with our families," she said of her ability to now work with families and loved ones of organ, tissue and eye donors.
Any time a there's an organ donor in Nebraska, Amanda or someone from her team remains with the family during the entire process. They answer questions, do memory-making with the families such as thumbprints or teddy bears with the loved one's heartbeat, complete a flag-raising ceremony at the donor's hospital and more.
Amanda doesn't always share the story about her dad, but if it's appropriate, she will — especially if a family is feeling discouraged during the process.
"I can show them what one recipient can benefit from," she said recalling the way she felt knowing her dad would get to see his grandchildren grow up. "It's more than just one life — that recipient has so many other people who will benefit from having their loved one here for years to come."
It's testimony her first-hand experience has taught her.
Amanda describes her dad as hardworking and someone who always prioritized his family.
"He was always very caring and giving and pushed us to be our best," she said.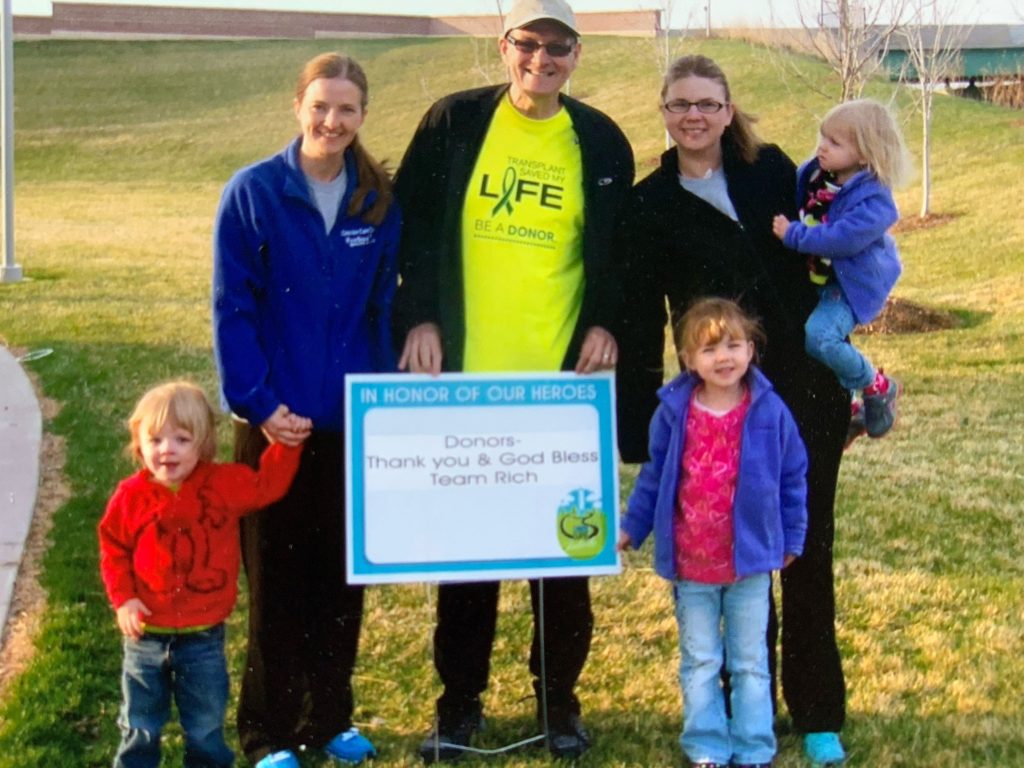 Amanda, left, stands with her dad her son, and her sister and family at the Donate Life 5K & Heroes Walk in April 2014 following Richard's transplant. "I remember everything about that day," Amanda said. "It was so humbling to see everything come full circle (after his transplant). You were with a community who understood what you've been through, and we had so much respect for the donor families for their decision or the experience they went through." 
When her dad first started feeling sick, Amanda said it took a long time to understand what was wrong. At first, she said Richard's doctors thought it was pre-leukemia.
After seeing a specialist for a few years and continually monitoring Richard's symptoms, Amanda said his primary care physician knew something wasn't adding up, so he ordered more testing.
Those tests revealed Richard was facing liver failure. He was referred to a hospital in Sioux Falls, S.D., which was the closest available medical facility to Amanda's hometown of Aberdeen, S.D., where her parents still live.
Within a year, Richard was placed on the transplant waiting list in Omaha, where he could be close to Amanda and her sister when the time came for a transplant.
"We didn't really know what to expect at that point," Amanda said. "You go through the whole experience and you think the phone will ring any day, but days turn to weeks and weeks turn to months and months turn to years."
To this day, Amanda says she and her family don't know what caused Richard's liver to fail. He worked as a chemist at a water treatment facility, so doctors thought the chemical exposure from that could have caused it, but they never were able to determine what truly caused it, she said.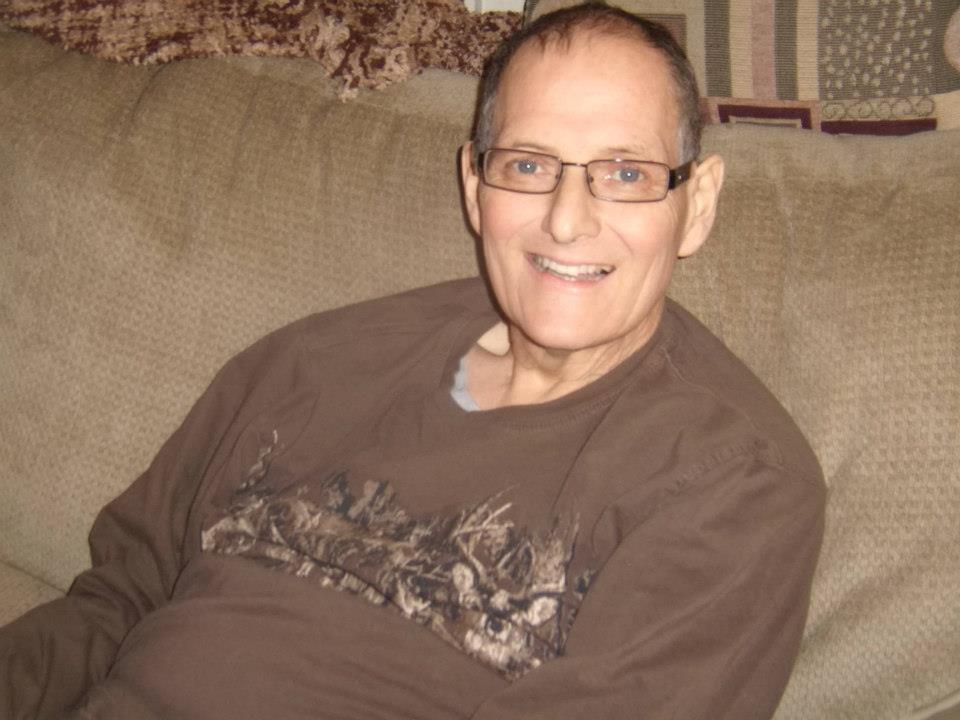 Richard is pictured here during Christmas of 2010, a time when Amanda says her dad was very sick and frail. 
The last eight months before Richard's transplant were the most difficult, Amanda recalled.
At that time, Richard was no longer able to work, even part-time, and he was in and out of the hospital.
Amanda's mother was Richard's primary caretaker, but just weeks before the call for Richard's transplant Amanda used all of her PTO from work to stay with her dad and help take care of him.
Richard had already received a phone call for a liver by this point, but after getting prepped for surgery they learned the liver was not acceptable for transplant.
Richard was placed back on the list.
By the time Richard received his transplant, he needed his abdomen drained of fluid every week and he was thin and malnourished.
"He was so sick the day he traveled to Omaha for his transplant that the pilots had to help my mom get him in and out of the plane," Amanda said.
Now, Richard is doing great.
"I love him," Amanda said with a chuckle as she described her dad playing with her children and being a part of their lives. "For him, being able to run around with his grandchildren and play with them was the most important thing."
Richard is now retired and will tell his transplant story to anyone who listens, Amanda said.
"He's so proud to tell people that someone saved his life and what that meant to our family," she said.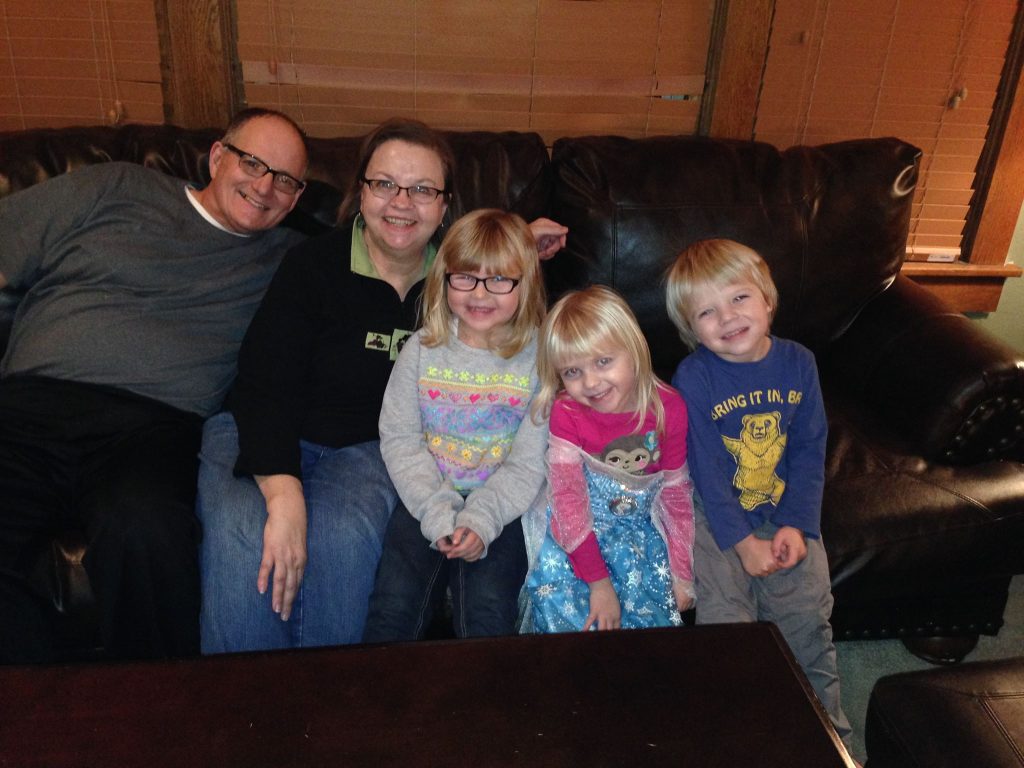 Richard sits with his wife and grandchildren for a Christmas photo in 2015. 
Bluebarn's upcoming production I and You will feature a panel regarding organ, tissue and eye donation. The panel will follow the show's Feb. 17 performance and will feature Amanda alongside several other community members with ties to donation.