Celebrating the Gift of Donation
As we prepare for this season of giving, we remember with gratitude the organ and tissue donors who have given the gift of life. We invite donor families, friends, recipients, and caregivers to join us for an open house in celebration of donors and their recipients.
Events & Locations
Please feel free to attend on the date and at the location most convenient for you. Come as you are able – there is no formal program. Light refreshments will be served.
CHI Health Creighton University Medical Center Bergan Mercy – Omaha
December 7, 6-7:30 p.m.

Bryan Health West Campus – Lincoln
December 13, 6-7:30 p.m.

CHI Health St. Francis – Grand Island
December 15, 6-7:30 p.m.
Photo Ornaments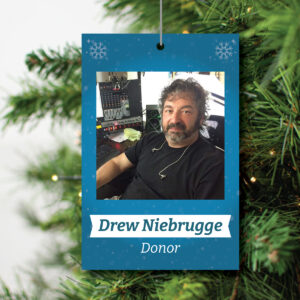 Our holiday trees will be decorated with photo ornaments of donor and recipient heroes. Share your hero's photo and name below and we'll prepare your ornament to place on the tree at the event you attend. If you can't make it to an event, but would like your loved one represented, you can still submit their information and photo.