Donate Life Month Resources
Celebrated each April, National Donate Life Month is an opportunity for individuals and organizations to help encourage Americans to register as organ, tissue and eye donors and to celebrate those who have saved lives through the gift of donation.
Below are several resources to help with your Donate Life Month story.
Press Release
Download the 2021 Donate Life Month press release.
Governor's Proclamation
Governor Ricketts has declared April as Donate Life Month in Nebraska. View/download the official proclamation.
The video below features a narration of the proclamation and photos of those impacted by donation and transplantation.
Donation Statistics
More than 100,000 people in U.S. are waiting for an organ transplant.
More than 300 people in Nebraska or waiting for an organ transplant.
Every 10 minutes another name is added to the transplant waiting list.
Each day 20 people in the U.S. die waiting for an organ transplant.
2020 was a record year for donation in Nebraska. More than 1,000 donors gave the gift of life, including:

72 deceased organ donors
22 living organ donors
670 deceased tissue donors

39,036 transplants were performed in the United States in 2020.
One deceased organ and tissue donor can save and help up to 100 people.
Anyone age 16 and over can register to be an organ, tissue and eye donor.
98% of Nebraskans support organ and tissue donation, but only 58% of eligible Nebraskans are registered donors.
The organs that can be donated are: lungs, heart, liver, pancreas, kidneys, intestines.
The tissues that can be donated are: corneas, heart valves, bone, skin, veins, connective tissue.
Nebraska's oldest donor was 105 years old.
National Blue & Green Day
April 16 is National Donate Life Month Blue & Green Day. Show your support by wearing blue and green and encouraging others to register as organ and tissue donors.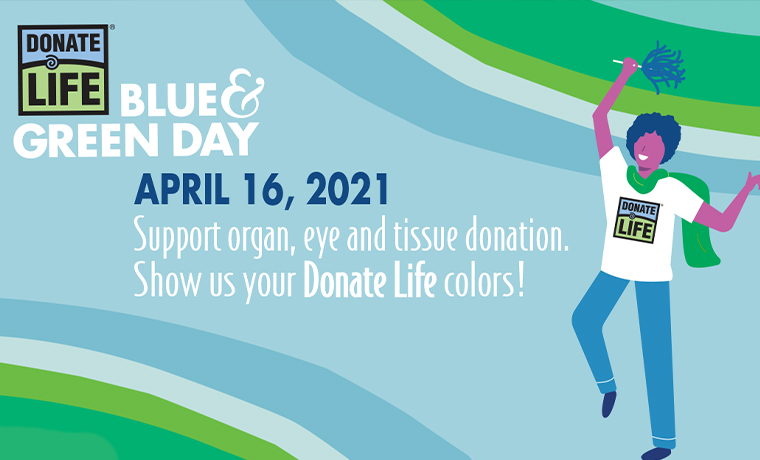 Waiting List Display
Live On Nebraska has created an outdoor display representing the 300+ Nebraskans waiting for an organ transplant. Each green and blue sign represents one person on the waiting list. The display can be seen on the east lawn of our building at 3867 Leavenworth St., Omaha.
Display Photos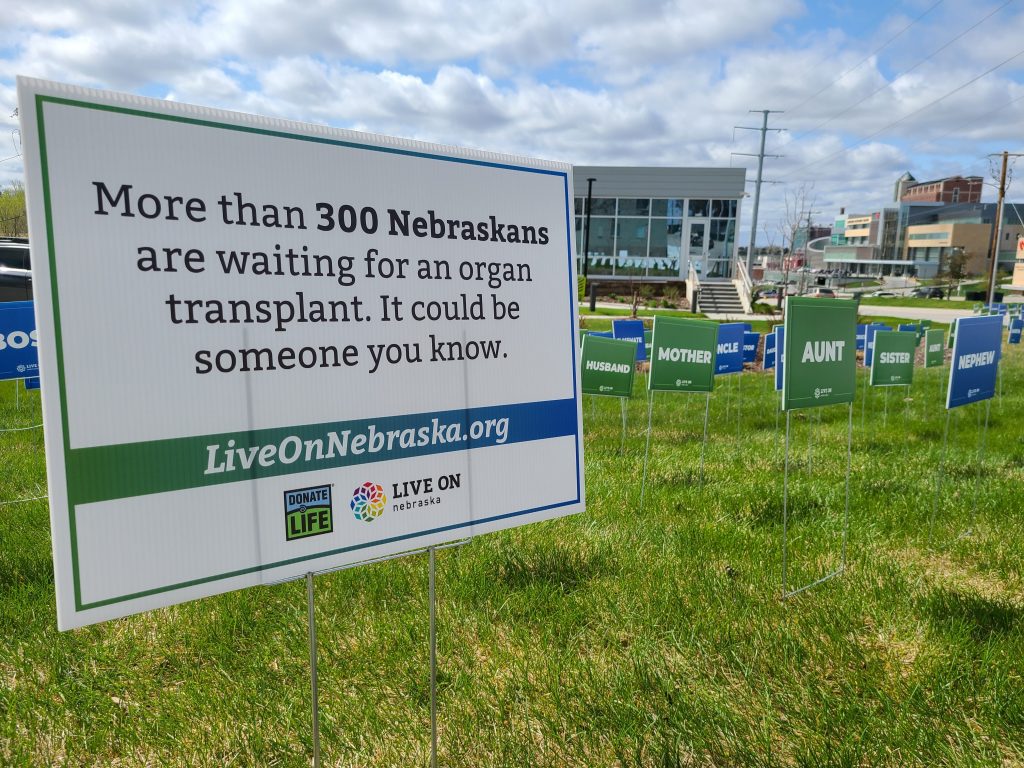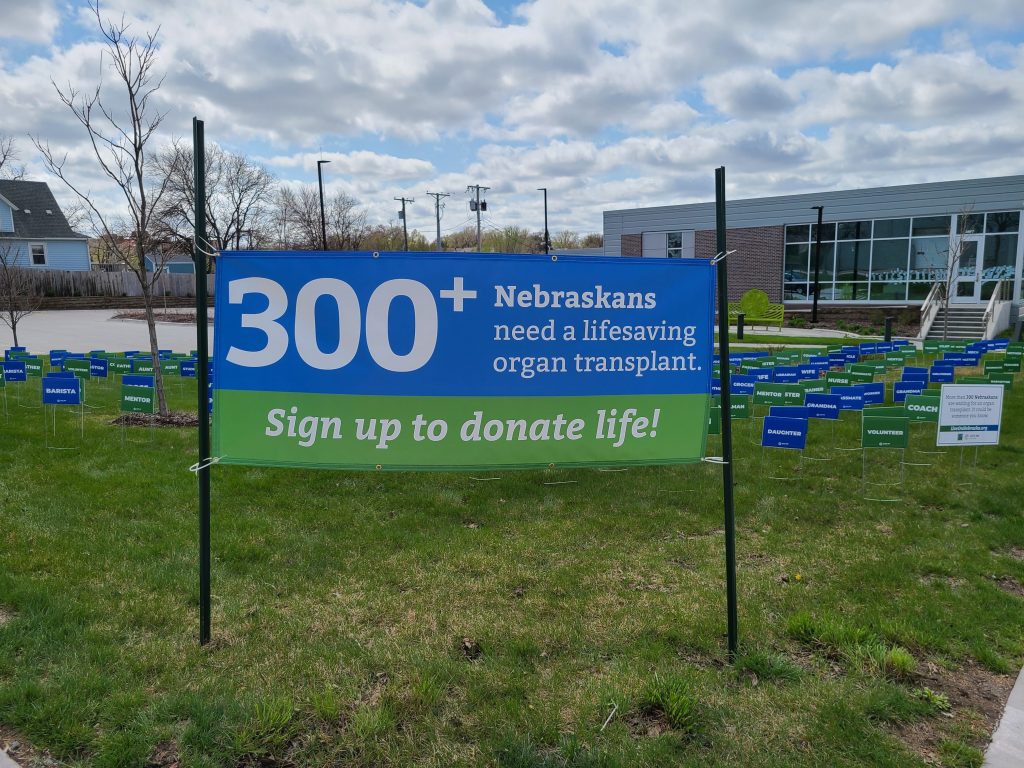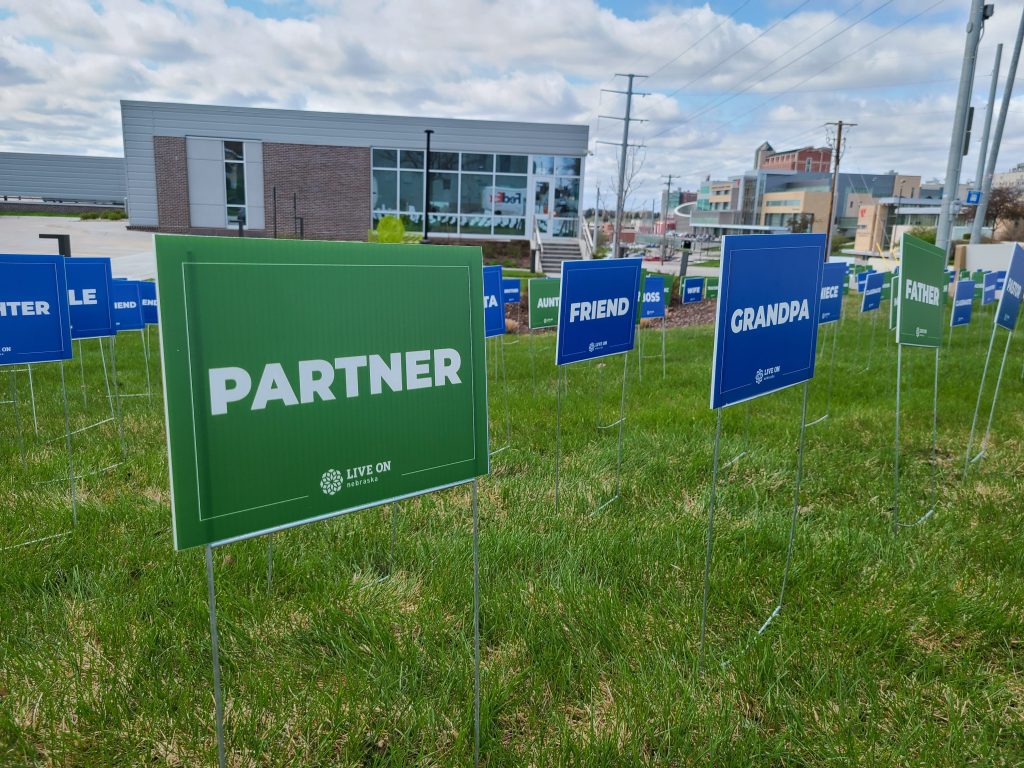 Donate Life Flag Photos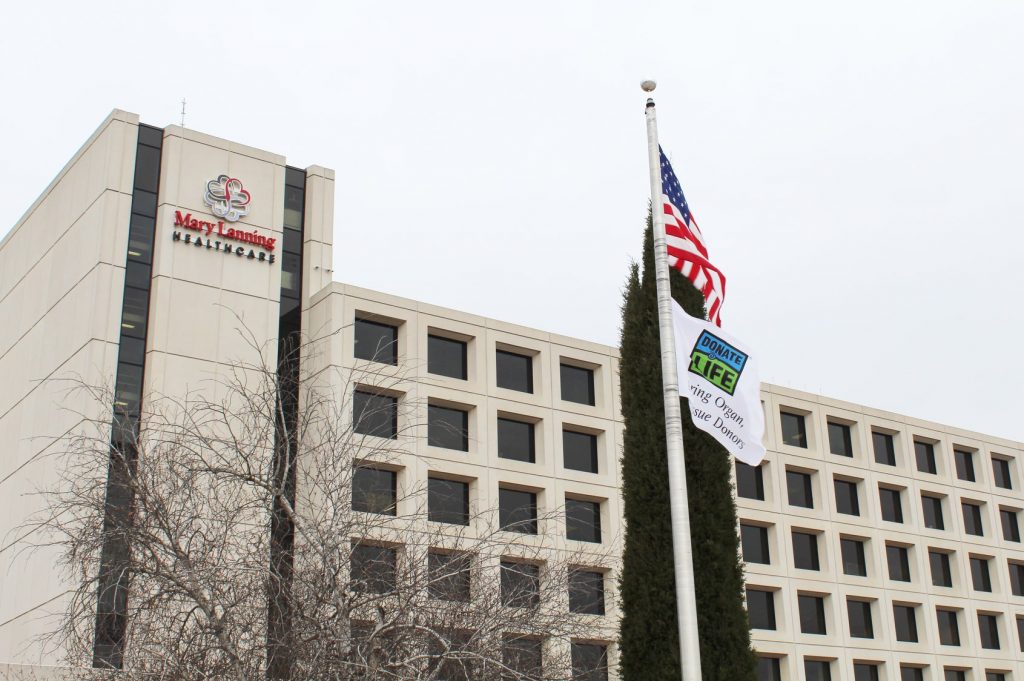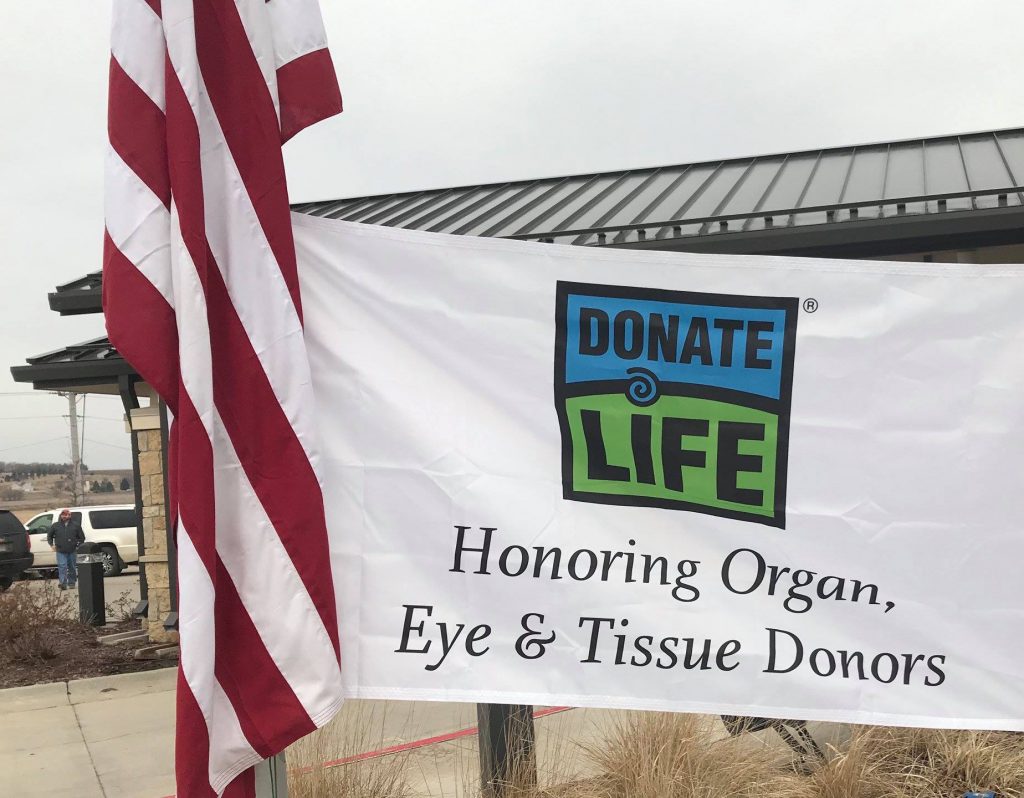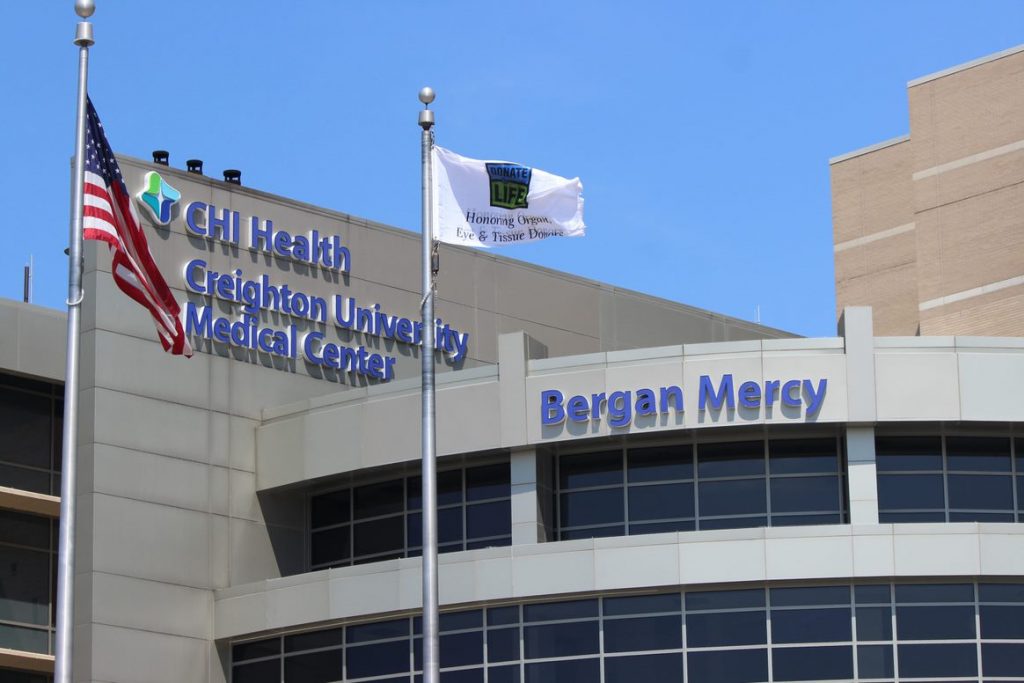 Donate Life Month Graphic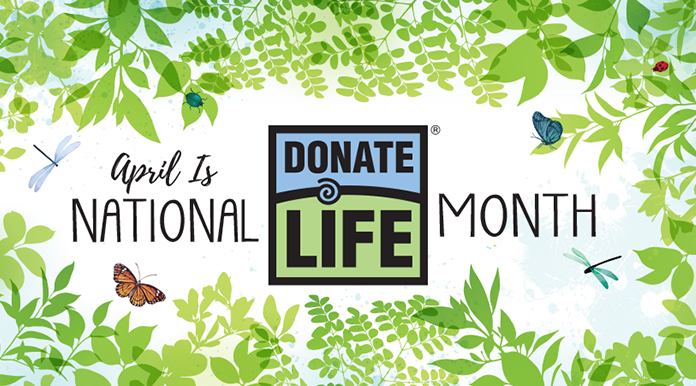 Live On Nebraska Logo