"Life is 10% what happens to you and 90% how you react to it."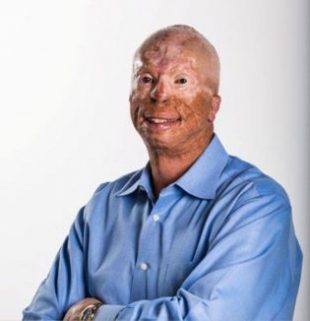 In 2001, Jason Schechterle was living his dream as a rookie police officer in Phoenix. His story took a drastic turn when his patrol car was rear-ended by a taxi cab traveling over 100 miles per hour. Upon impact, his car burst into flames, trapping him inside.
Jason's story did not end in tragedy. Despite suffering burns to over 40 percent of his body and enduring more than 50 surgeries to regain the ability to accomplish simple tasks, Jason describes himself as the luckiest person alive.
Join Live On Nebraska for an inspirational evening with Jason.
Friday, April 26th
German-American Society
3717 S 120th St, Omaha
Social Hour: 6-7 p.m
Presentation: 7 p.m (Q&A session following)
Drinks and food will be available for purchase from the German American Society from 6-7 p.m.
The event is free and open to everyone, however, seating is limited. Please RSVP to attend.
RSVP